South Shields singer, Sonny Tennet announced that he will be going on a UK based tour in March consisting of four dates and locations.
The tour sold out 48 hours after going on sale, with the Newcastle performance at The Cluny on March 19, being the first to completely sell out.
We spoke to Sonny to find out about his beginnings in music, his excitement for the tour and his hopes for the future.
"I started pub gigging at around 13 years old! Which is mad when I think back, I had just learned to play guitar, voice breaking so it would squeak sometimes and I'd get so embarrassed!" He explains.
Sonny then tells us that he began to sing at weddings in order to make more money, before being spotted by a management and production company at only 15 years old. This led to Sonny travelling to London to write and record his own music.
"I released my first song at 17 years old, and I'm 23 now. It's been a long time grafting, playing small gigs, anything to gain some new fans." Sonny says.
However, Sonny explains that the rise in popularity of social media platform TikTok, has helped him to become more known, as he can reach a wider audience. He currently has 381.8K followers on TikTok.
"TikTok helped me a lot to push myself out there and put my face on peoples screens. Their algorithm is just next level. It allows anyone to have a viral moment. From then, I've just been staying consistent with releasing new music and on socials and trying to build a fan base!" Sonny explains.
We ask Sonny about his upcoming UK tour and he shares his excitement as well as giving us a sneak peak of what to expect. "I just always wanted to be a live artist! It's my bread and butter. We want to create a real vibe on stage so we are basically taking the studio on tour. We have a round Persian rug and quirky lamps."
However, Sonny also mentions that what is most important to him is being able to meet the fans in person. "I know a few are coming to every show which is unreal. Shoutout Alice and Sara!"
The future for Sonny certainly seems promising, and given how hard he has worked from a young age it wouldn't be a surprise if his success continued to grow. We asked Sonny about his hopes and dreams for his future as an artist.
"My dreams are limitless," He says. "But short-term, I'd love to do some shows in Europe at the end of this year. I know the Netherlands and the US have always been prominent in our streams, it would be great to travel."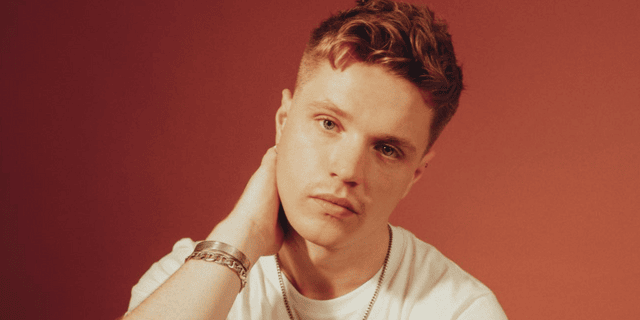 However, one of Sonny's biggest goals is to see one of his own songs in the charts. "I'm going to carry on releasing all year and it would be amazing to see a song in the charts."