The conversation around "nepo babies" is continuously growing on social platforms, with the younger people on those platforms - otherwise known as Gen Z - discovering that some of their favourite actors, singers and more come under the term "nepo baby".
"Nepo baby or nepo babies" are terms used to describe a celebrity who has direct links (usually parents or grandparents) to another famous person. "Nepo" is a shortened version of the word nepotism. Nepotism describes those with strong influence helping and favouring relatives or friends, usually by helping them in their careers.
There is a huge amount of big-name celebrities that are named as "nepo babies" due to their relatives being famous, or having important roles in the entertainment industry. The likes of Gwyneth Paltrow, Dakota Johnson and Zoe Kravitz are among the names being discussed.
The conversation began after New York Magazine created a graphic for their front cover of celebrities' faces (who have famous parents) on babies' bodies. The cover was titled "The Year of the Nepo Baby", and sparked a huge interest and debate on various social media platforms.
The debate that ensued was whether those celebrities entered the world of fame due to their own talents and hard work or whether they got to where they are solely on their relative connections.
Matty Healy of The 1975 became a topic of debate on Twitter. The 33-year-old singer is the child of Newcastle legends, actors Denise Welch and Tim Healy.
However, while some debated that the fact he has famous parents may have given him a hand into getting into the industry, others argued that Matty has his own talent, and built his strong music career with The 1975 without their help. Twitter users also pointed out that due to Matty being in the music industry, while Denise and Tim are in the acting industry, his success can not be connected to his parents' fame.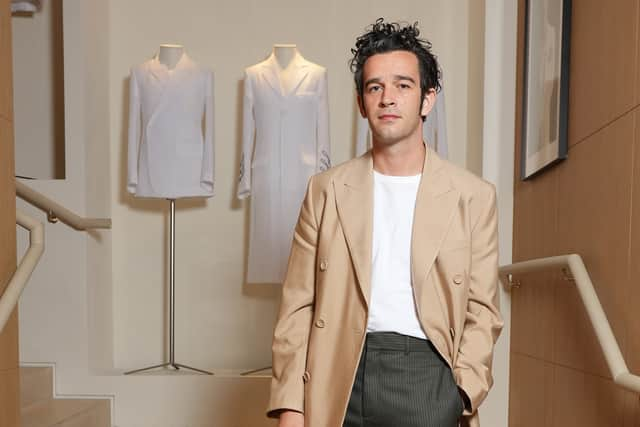 The debate is still a topic of discussion on social platforms.