Weather forecasters are predicting that the UK will bake in temperatures hotter than the Mediterranean this weekend as an early heatwave arrives.
Whilst not all of the country, and almost certainly not Newcastle, will hit those lofty heights of temperatures in the Med, the heatwave will see some of the hottest temperatures of the year in the region.
Met Office meteorologist Annie Shuttleworth said: "It's likely we'll see those warm and much warmer than average temperatures across the UK.
"Ultra-violet light levels will likely be high."
The South East and South West will get the best of the sun with temperatures predicted to reach a balmy 26 C.
The banks of the Tyne will also turn into a Costa del Tyneside with the mercury getting in the high teens and close to 20 C at times.
NewcastleWorld looks at the forecast ahead to see the exact moment when the heatwave will be at its most potent in Newcatle.
Thursday, May 12
7 am - 7 degrees, sunny with less than 5% chance of rain
10 am - 11 degrees, sunny intervals with less than 5% chance of rain
1 pm - 13 degrees, overcast with 10% chance of rain
4 pm - 14 degrees, cloudy with 10% chance of rain
7 pm - 13 degrees, cloudy with 10% chance of rain
10 pm - 12 degrees, cloudy with 10% chance of rain
Friday, May 13
7 am - 11 degrees, cloudy with 10% chance of rain
10 am - 13 degrees, cloudy with less than 5% chance of rain
1 pm - 15 degrees, cloudy with less than 5% chance of rain
4 pm - 16 degrees, cloudy with less than 5% chance of rain
7 pm - 15 degrees, cloudy with less than 5% chance of rain
10 pm - 13 degrees, cloudy with less than 5% chance of rain
Saturday, May 14
7 am - 9 degrees, sunny with less than 5% chance of rain
10 am - 13 degrees, sunny intervals with less than 5% chance of rain
1 pm - 15 degrees, sunny intervals with less than 5% chance of rain
4 pm - 16 degrees, sunny intervals with less than 5% chance of rain
7 pm - 14 degrees, sunny intervals with less than 5% chance of rain
10 pm - 11 degrees, clear night with less than 5% chance of rain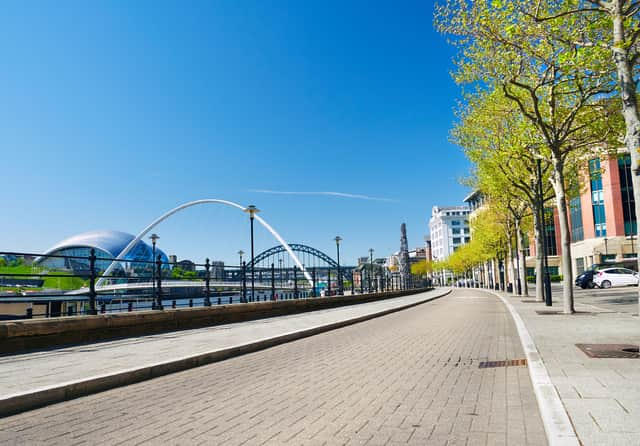 Sunday, May 15
7 am - 10 degrees, cloudy with less than 5% chance of rain
10 am - 12 degrees, sunny intervals with less than 5% chance of rain
1 pm - 12 degrees, sunny intervals with less than 5% chance of rain
4 pm - 12 degrees, sunny with less than 5% chance of rain
7 pm - 11 degrees, cloudy with 10% chance of rain
10 pm - 10 degrees, partly cloudy with less than 5% chance of rain
Monday, May 16
7 am - 10 degrees, cloudy with 10% chance of rain
10 am - 10 degrees, cloudy with 10% chance of rain
1 pm - 11 degrees, cloudy with 10% chance of rain
4 pm - 11 degrees, cloudy with 10% chance of rain
7 pm - 11 degrees, cloudy with 10% chance of rain
10 pm - 10 degrees, cloudy with 10% chance of rain