Newcastle is preparing for what is said to be one of the busiest weekends of the century as Newcastle United play against Man United at the Carabao Cup Final in Wembley this Sunday, February 26.
Those who are not travelling to London to watch the match at Wembley Stadium, are hoping to head to many of the North East bars and pubs who will be screening the match for Newcastle fans.
This is the first time Newcastle United have reached a cup final since 1999, and proud Geordies are incredibly excited for the milestone moment.
Pub's across the city centre (especially those near to Newcastle United's legendary football ground - St James' Park) are already filling up with bookings for tables, while trains to London are sold-out.
Britain's leading stag and hen organisers, Last Night of Freedom have said that Newcastle will have more stag parties this weekend than anywhere else.
Managing director of Last Night of Freedom, Matt Mavir said: "I've never known excitement in the city quite like this – every pub with a TV is going to be absolutely bonkers come Sunday,"
Last Night of Freedom was founded in 1999, coincidentally the year that Newcastle United last reached a Wembley Cup final - where they also played against Man United.
Mavir explained that the Newcastle United final will be good for the city's economy, given that 100 different stag parties will be arriving to celebrate, while local's will be heading out to experience the atmosphere alongside other fans.
"Including the dozens of hen parties we also expect will flock to the North East in the next few days, those groups alone will be worth around £700k to the city economy – a massive boost considering it is February," explained Mavir.
The Last Night of Freedom boss also gave insight on Newcastle bosses expecting 'sickies record' - especially if Newcastle United win the final.
"If they win the cup, nobody is getting that last bus home. People are going to party well into the night."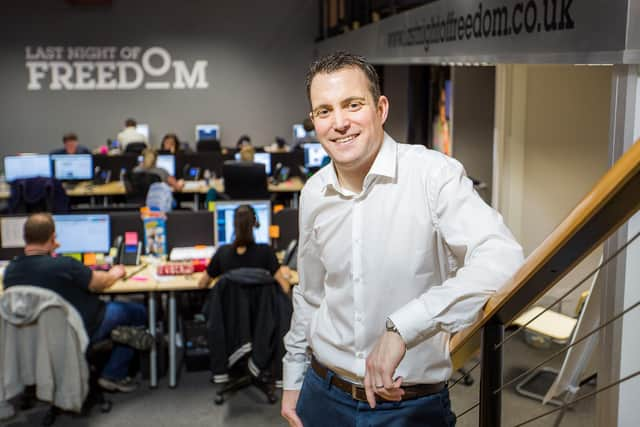 He continued: "I think it is safe to say there's going to be a record number of sickies on Monday morning."