Newcastle businesses are proving a four day work week is possible
More and more companies are moving towards a four-day work week, but is it being done successfully in Newcastle?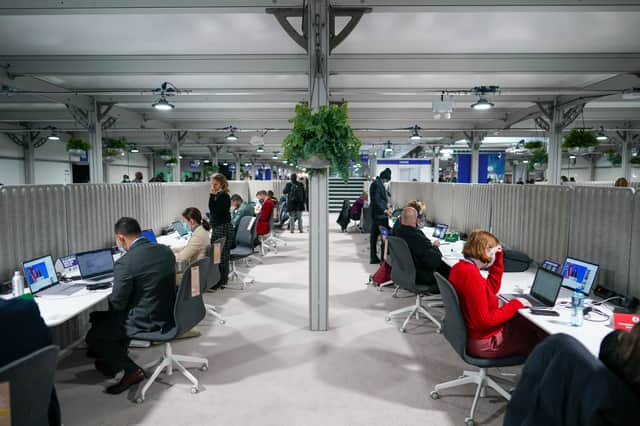 A four-day week reduces workplace stress whilst maintaining productivity levels, according to a new study.
In the North East there are at least seven companies following the model- reducing the work week by a day with no cut to pay.
The 4 Day Week campaign found 71% of employees report lower levels of burnout while issues surrounding anxiety, fatigue and sleep significantly improve.
Laura Rothwell, managing director of Crystallised, a marketing agency based in Newcastle, said: "The change wasn't about productivity for me, it was about trying to think about employees as people
"I feel like there should be a better way for people to exist with work. Obviously, we have to work, but I'd rather people weren't getting burnt out or feeling like they were caged by their job."
Crystallised have been working a four-day week since 2019. After the first year, the sick time people were taking fell by 97%.
And there has been no drop in profits. Outside of the pandemic, each year their turnover has increased.
"It comes back to being able to rest before you're ill, or having much more of a balanced life so you're not feeling constantly burntout and depleted," Laura adds.
Gradually workplace culture has been focused more on work-life balance in order to improve the mental health of workers.
But, for Laura, it's also a way living and working better.
"There's a couple of things bosses worry about and the main one is urgency: 'what if something urgent happens on Friday?' But we shouldn't plan our entire lives around urgency and emergencies. People are approaching work in the wrong way."
Increased staff wellbeing and more benefits means Crystallised, as well as other four-day week companies have greater staff retention.
Laura explains: "It's something that is going to make the job market more competitive, especially if companies can't offer big salary increases during the cost of living crisis or as they recover from the pandemic. You've got to find other ways to make people feel like it's worth it."
The five day working week was first introduced in during the Industrial Revolution, over 100 years ago. But, with the publicity and success of the 4 day week national campaign it may be only a matter of time before the initiative becomes more widespread.
"People are going to demand it. I just don't think people want to keep working relentlessly for 40 hours a week until they retire. It's the wrong way to think about life. It's almost like you can't enjoy yourself until you retire, it's bleak," Laura concludes.