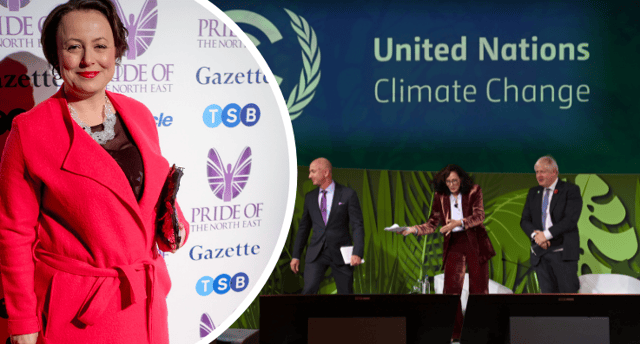 A local Newcastle MP has urged the UK to 'lead, not lag' in the global fight against climate change as the COP26 climate conference continues.
Catherine McKinnell, Member of Parliament for Newcastle North, delivered the strongly-worded message during a debate on charging for carbon emissions.
The Westminster Hall debate took place alongside the opening week of the COP26 conference in Glasgow after a petition was signed by 108,802 people.
The petition demands the Government to introduce a transparent change on carbon pollution so that those contributing the most are held responsible.
As Chair of the Petitions Committee, Ms McKinnell led the debate.
The MP highlighted the work of the UK Committee on Climate Change and the Government's own calculations showing that the cost of meeting net-zero is dwarfed by the catastrophic cost of not acting.
Ms McKinnell said: "All eyes are on the UK for the COP 26 Conference. The planet cannot wait.
"We need to facilitate the shift to low-carbon alternatives within households, and ensure businesses take responsibility for the emissions they produce.
"We must protect those most vulnerable to the unequal impact of climate policies. If we don't do this, not only will the outcome be regressive, but it will also undermine public support for the transition to net-zero.
"Finally, we must take measures to stop carbon leakage. It would be catastrophic if we were to achieve net-zero domestically at the expense of triggering a carbon-intensive import boom.
"It is our time to show that this country will lead, not lag, in the global fight against climate change".