The North East has been labelled the most romantic city in the UK after new research pinned it to the top of the loved-up pile.
A survey from Loved-Up Regions polled 1,000 UK adults in relationships and asked them a flurry of intimate questions.
Those polled were asked how often they have sex, how often they argue and how in-love they feel with their current partner.
The North East came out on top with the most loved-up couples, with 37% of those polled saying they were "extremely" in love with their significant other.
Just 17% of those polled in Manchester said the same, as well as 18% in Leeds.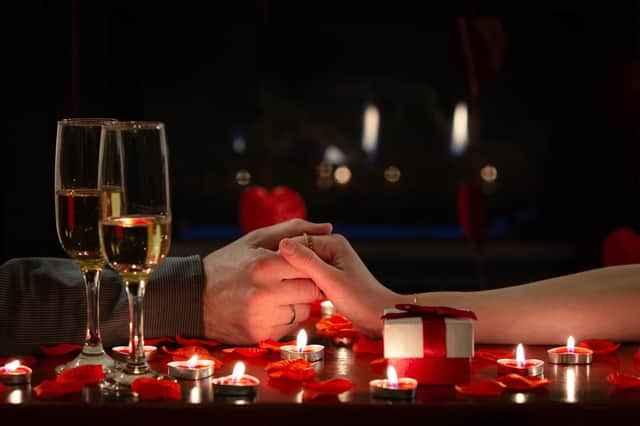 While the happiest couples appear to be living in the North East, the region also hit the top spot for being the most sexually active region, with 56% of couples hooking up once a week.
Another 15% said they were engaging in some private intimacy on a daily basis.
Newcastle's loved-up couples may be benefitted by the culture in the city and the amount there is to do, with 58% of all couples saying they scheduled a date night at least once a month.
Speaking of the results, Charlie Shakespeare, Social Media Presenter and WhichBingo spokesperson, said: "These results reveal some startling differences in attitudes around the country and cross-generationally, particularly when it comes to passion and romance.
"However, it's good to see that couples in the North East are committed to making quality time for one another.
"The main takeaway from the findings should be that there is no set recipe for a successful relationship - it takes time and effort from both parties to make a partnership strong.
"But as long as we're scheduling regular date nights, keeping the passion alive, and always focusing on healthy communication, we should be on the right track."
The North East also polled well for those believing conflict resolution was the key to bickering couples, with 65% citing arguing in relationships as healthy.
A polled 72% added that they found it was easy to reach a resolution when a conflict arises.
While the North East ranked best for loved-up regions, Wales and the North West found themselves in bottom and second to bottom place respectively.