Newcastle named UK's leading city for technological progress
Newcastle leapfrogged Manchester and London in the rankings.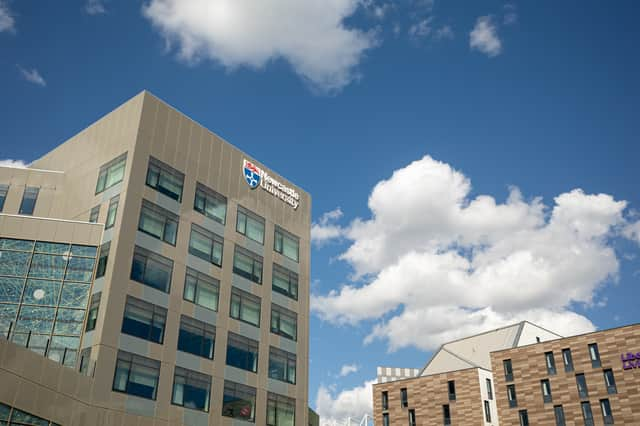 The Urban Sciences building at Newcastle University (Image: Shutterstock)
Newcastle has been named as the UK city best equipped with smart technology.
The city beat some of the world's best-known locations in the global Smart City Index which measures how the lives of communities are improved by smart technology.
Newcastle rose two places in the index, climbing to 21st and overtaking London and Manchester in the process to take the title of UK's smartest city.
Across the world, Singapore was ranked in first with Swiss city Zurich in second and Norwegian capital Oslo in third.
The Smart City Index surveys approximately 120 residents from each city on how technology has improved their lives.
Cllr Nick Forbes, Leader of Newcastle City Council, said: "Our reliance on technology has never been greater as we can all attest to with our experiences from the Covid-19 pandemic.
"Our city is home to some of world's best and brightest organisations and businesses when it comes to pioneering technological research, and we are constantly striving to implement new technologies for the benefit of our residents.
"It gives me enormous pride that what takes place in Newcastle is being recognised on a global scale, and to be the leading UK city is testament to the work that takes place within the city.
"By far the most pleasing element is that these rankings are compiled based on the feedback of residents, and it is brilliant to see people's admiration for the progress being made in Newcastle."
The Helix in Newcastle (Image: Shutterstock)
Newcastle's busy digital sector is led by the iconic Newcastle Helix.
The Helix is home to the National Innovation Centre for Data and the Urban Observatory.
Jen Hartley, Director of Invest Newcastle, said: "The international spotlight is really on Newcastle.
"This position is testament to our ability to compete on a world stage as a leading destination to live, work and invest.
"Our smart city eco-system is not only critical to the future of our economy, but also making life more liveable for our residents. In recognition of our city's strengths, we have seen an influx of digital and tech businesses relocating to the city - creating hundreds of valuable jobs and contributing to the growth of our economy.
"As the UK's smartest city and with a fast-growing tech cluster I have no doubt that investor confidence will go from strength to strength.
"We are renowned for our approach to public and private sector collaboration to help people live smarter and healthier and this accolade is testament to this work and its impact on local residents."