Newcastle nightclub Bijoux, which has been a frequent nightlife spot for the Geordie Shore stars, is now up for sale.
The club which is located on Mosely Street, in the centre of the iconic Newcastle clubbing scene "the diamond strip", has been put up for sale.
The club which boasts three floors is open seven nights a week, offering VIP sections and packages. Bijoux has been featured heavily on the MTV Newcastle-based reality TV show Geordie Shore, with the cast enjoying many nights out in the club.
Bijoux's boss, exclusively spoke with Chronicle Live to explain that they are looking for a young owner to take over. They said: "I think the brand is very strong but I think it would be better in somebody's hands who was a bit younger and a bit more dynamic."
They further explained to Chronicle Live that they are in talks with certain people who they have worked with to possibly take ownership of the popular nightclub.
Newcastle-based retail estate agency, Rooks Matthew Sayer have advertised the nightclub on their website, boasting the incredible features which include a capacity for 420 people, 4am trading licence, prime city centre location and more.
They also described the nightclub as a "Highly regarded bar/nightclub on the main circuit", and Bijoux boss told Chronicle Live: "The bar is known worldwide. They all know the brand from Geordie Shore so it is really strong."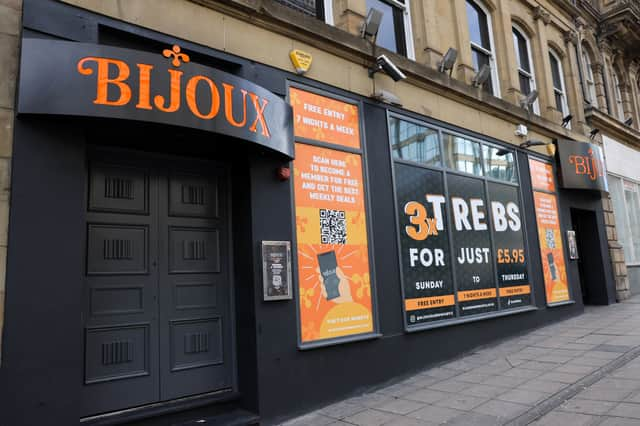 To enquire about the property and to arrange a viewing, please contact Rooks Matthew Sayer for more information.