The UK is currently facing a cost of living crisis, which is continuing to worsen.
Households across the country are struggling, and many are asking Prime Minister Liz Truss to introduce new measures, to ensure households are able to afford to pay energy bills and other cost of living expenses.
The mass non-payment campaign Don't Pay UK is growing in popularity among other campaigns, due to the anger and stress the public are feeling. Over 180K people across the UK have pledged to stop paying their bills on October 1.
The areas in which the Don't Pay campaign has had the biggest impact and therefore the most pledges are the North East, East Yorkshire and Merseyside.
New research shows that Newcastle are one of the most engaged in the Don't Pay Campaign. Other key areas include Norfolk, London, Birmingham and Exeter which displays that the stress toward the cost of living isn't divided between the North and the South of England.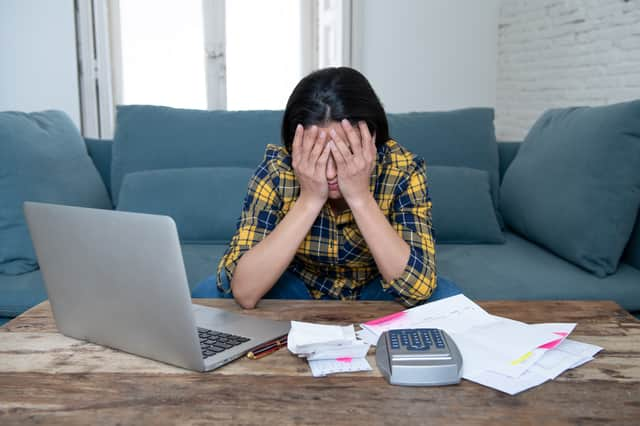 The energy price cap has risen by a huge 54% and it will continue to rise by 80% in October.
Paul Coss of Haysto, a UK mortgage broker for people with poor or complex credit situations, gave his thoughts on the mass 'non-payment' campaign: "There are many risks of non-payment campaigns, ultimately if you're using energy and not attempting payment, the energy provider will put the bill amounts as debt against your account.
"Legally, there isn't much support for non-payment campaigners. If you're using energy, you're expected to pay your bills. Any unpaid bills will put your account into debt, and your energy provider can get debt collectors to enforce that. You will also be at risk of being cut off by your provider.
"Mass non-payment is not a new idea, it happened in the UK in the late 80s and 90s, when more than 17 million people refused to pay the Poll Tax, and lack of payments could pressure energy suppliers to lower their prices. With that though, energy suppliers may feel pressure to claim debts as they battle out such campaigns.
"Many UK citizens are in a difficult situation where they are battling the worsening cost-of-living crisis, and it is affecting renters trying to get onto the property ladder as well as homeowners."