Retailer Paperchase, who are known for their fashionable and modern stationery products, selling notepads, accessories, greetings cards and much more.
The retailer which was originally founded in 1968, confirmed that they have entered administration, meaning Paperchase stores across the UK will close.
There are two popular Paperchase stores which will be among the closure of 106 stores. One is located in Newcastle shopping centre Eldon Square, and the second is located in the Metrocentre in Gateshead - in the upper Platinum Mall. Both stores have been frequented by students across Newcastle, Gateshead and other surrounding areas.
It was also announced that UK supermarket Tesco has purchased the brand name of Paperchase, meaning that there is a possibility that Paperchase products will still be available to buy from Tesco. Tesco have not, however, purchased any of the Paperchase stores.
Les Roberts, Content Manager and Business Comparison Expert at Bionic said: "Paperchase has joined the growing list of high street casualties following the pandemic and difficult cost-of-living crisis that has impacted the income of customers across the country. Supermarket giant Tesco has acquired the retailer's brand to bring the range into Tesco stores, but it's expected to result in their 106 stores on the UK's high street closing for good.
"The past year has been challenging for businesses across all industries, not least those in the retail sector. The pandemic caused major changes to customer habits, and when you factor in supply chain issues for stores and soaring energy bills, you can see why it's been difficult for Paperchase to remain competitive."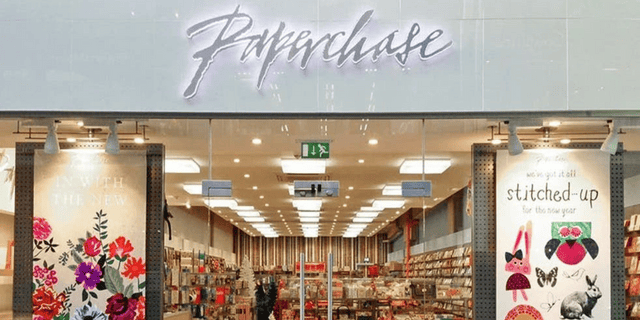 He continued: "The cost-of-living crisis continues to provide challenges for the high street, with many looking at ways to lower key expenses including supply chains, and even down to insurance and bills. Paperchase's collapse, with the expectation of Tesco to close their 106 stores, will leave a huge dent in the UK retail space, and will add further pressure to small and large businesses alike."