National Savings and Investments (NS&I) has announced the winners of the Premium Bond for February, and some people in Newcastle could be among them. There were 36 total winners from across Tyne and Wear while the winners of the £1,000,000 top prize hail from Sefton and Sheffield
Premium Bonds are a type of investment issued by NS&I that can generate interest or a dividend payment at regular intervals. When you purchase these bonds through NS&I you'll automatically be entered into a monthly drawing for a chance to win a tax-free award of £25,000 to £1m.
In order to take part, you'll need to put down at least £25 and there's no limit to how many Premium Bonds you may buy, as long as you don't go over the £50,000 limit. In exchange for the minimum price of £25, you will receive 25 individual bond numbers, each of which represents a potential prize.
Below is the list of all the notable Premium Bond winners for February from Newcastle, as well as how to find out if you're one of them.
Premium bonds high value winners February 2023
The Sefton high prize winner of £1m carried the winning bond number 109ZT548786, while the winner from Sheffield carried the number 136RN551344. One lucky bond holder from Tyne and Wear won £100,000, with other winners from the area receiving between £1,000 and £50,000.
February Premium Bond winners in Newcastle
Below are some of the high prize winners in Newcastle out of over 4.9 million Premium Bond prizes in February 2023.
458SW239289 (purchased June 2021) - £100,000
498AN283037 - (Purchased April 2022) - £100,000
329QZ246526 - (purchased May 2018) - £50,000
76QW025042 - (purchased July 1998) - £50,000
166WR889804 - (purchased April 2010) - £50,000
242NW344092 - (purchased March 2015) - £10,000
207CS008878 - (purchased June 2018) - £10,000
282VY619845 - (purchased September 2016) - £10,000
423KF085732 - (purchased November 2020) - £10,000
481RL798119 - (Purchased December 2021) - £10,000
342SJ622424 - (purchased October 2018) - £10,000
493EC145282 - (purchased March 2022) - £5000
434GH882337 - (purchased January 2021) - £5000
347YG448364 - (purchased December 2018) - £5000
396FP532453 - (purchased May 2020) - £5000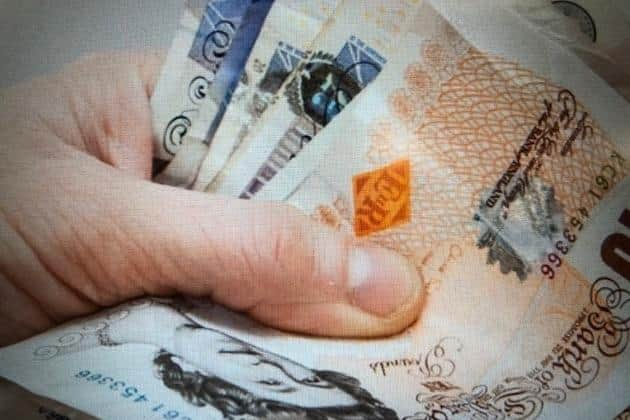 495RT843268 - (purchased April 2022) - £5000
477TK538686 - (purchased April 2020) - £5000