Newcastle retains spot as climate leader due to environmental efforts
Newcastle has retained its status as one of the world's 'climate leaders'.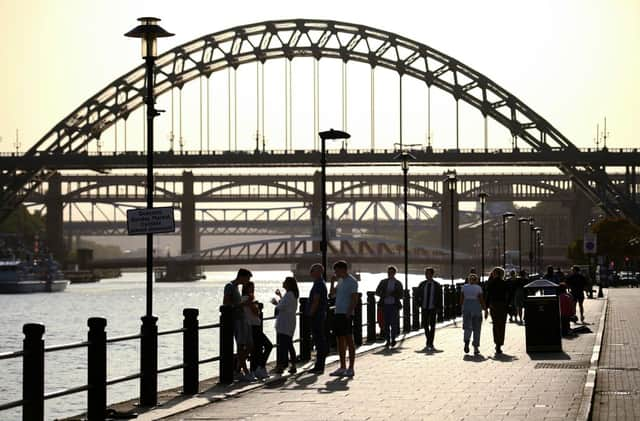 Newcastle has retained its status as one of the world's 'climate leaders' for its ongoing efforts to achieve net-zero by 2030.
The city is one of only 11 places in the UK to receive the top "A" grade from international climate research provider CDP and one of only 95 globally.
Cllr Nick Forbes, leader of Newcastle City Council, said: "We are incredibly proud to have retained our top grade from the organisation which is the global gold standard for environmental reporting.
"Tackling the climate emergency remains the great challenge of our age and this very much reassures us that we are on the right track.
"As a city we continue to ensure that we are at the forefront of efforts to rapidly reduce emissions, to safeguard not only the planet, but our residents and economy."
"And we must now harness the momentum from COP26, building on the vast amount of good, collaborative work that is already underway, and take the further steps necessary, to effect the lasting changes that we know will create the clean, green and inclusive communities we all want to live in."
To score an "A" grade, a city must publicly disclose their climate date and have a city-wide emissions inventory, along with a set emissions reduction target and a renewable energy target for the future, along with a published climate action plan.
It must also complete a climate risk and vulnerability assessment and have a climate adaptation plan to demonstrate how it will tackle climate hazards.
Despite the number of cities receiving a rating almost doubling, fewer than one in 10 cities received the top grade.
A spokesperson for the CDP said: "Newcastle and the other 94 cities on this year's A List are also celebrated for showing that urgent and impactful climate action is achievable at a global level.
"However, this action needs to go further and faster to meet the new targets agreed at COP26."
Newcastle City Council declared a climate emergency in 2019, with a commitment to drive down the city's carbon emissions to net zero by 2030, 20 years ahead of the UK Government's target.
The 'Net Zero Newcastle – 2030 Action Plan' sets out the scale of the challenge and over 100 measures residents, businesses and organisations can work together on to achieve ambitious climate targets.
Cllr Clare Penny-Evans, Cabinet member for climate change and public safety, said: "Tackling the climate crisis and our pathway to net zero will bring opportunities and benefits for our residents both now and in the future.
"Maintaining our CDP "A" rating is a brilliant achievement and it shows we continue to take the lead in reducing greenhouse gases, building resilience to the impacts of climate change, grasping the opportunities of the new green economy and creating pleasant, sustainable communities in which to live.
"We will not rest on our laurels and continue to push forward, benchmarking ourselves against, and potentially working with, cities across the world who are tackling similar challenges, to hopefully maintain this high standard for years to come."