Newcastle will find out whether the city's Eurovision bid has been successful today.
The BBC has confirmed that an "update" about the shortlist of UK cities that could host the annual song contest will be provided on Tuesday, September 27.
There was not much more to take from the cryptic statement, published early this morning, but it is widely believed that two finalists will be announced.
The BBC wrote: "There will be an update about the shortlist of UK cities that could host next year's Eurovision Song Contest from the BBC on Tuesday."
The final two will be chosen from a shortlist of candidates in Glasgow, Liverpool, Manchester, Newcastle, Leeds, Sheffield and Birmingham.
Eurovision 2023 was due to be held in Ukraine after Kalush Orchestra triumphed in Italy earlier this year, however, organisers deemed that unfeasible given the Russian invasion of the country.
Instead, second-place United Kingdom has been given the task of hosting next year and will do so in a way that is heavily influenced by Ukraine.
Newcastle was quick to show interest in hosting Eurovision 2023, with the city meeting all requirements laid out by Eurovision organisers. An official bid followed shortly after and has been supported by the region's leaders and figureheads.
A statement from the ECB on the change of host country read: "It has become a well-known tradition that the winner of the Eurovision Song Contest hosts the competition the following year, providing certain criteria including ensuring the viability of staging the event and the safety of all stakeholders, including the public, are met.
"Given the ongoing war since the Russian invasion of this year's winning country, the EBU has taken the time to conduct a full assessment and feasibility study with both UA:PBC and third-party specialists including on safety and security issues.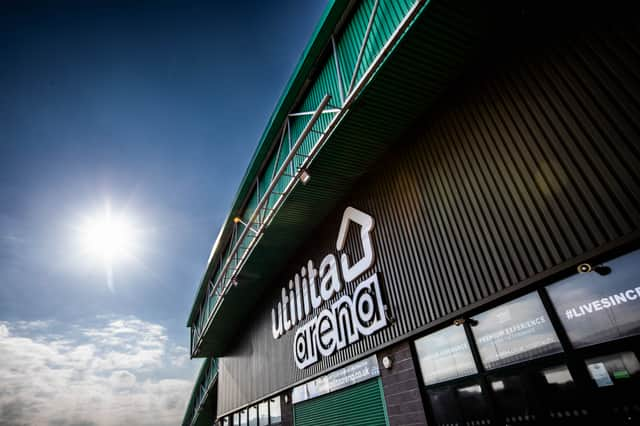 "The Eurovision Song Contest is one of the most complex TV productions in the world with thousands working on, and attending, the event and 12 months of preparation time needed.
"Following objective analysis, the Reference Group, the ESC's governing board, has with deep regret concluded that, given the current circumstances, the security and operational guarantees required for a broadcaster to host, organize and produce the Eurovision Song Contest under the ESC Rules cannot be fulfilled by UA:PBC.
"The EBU would like to thank UA:PBC for their wholehearted cooperation and commitment in exploring all scenarios in the weeks since Kalush Orchestra's win on 14 May in Turin and share their sadness and disappointment that next year's Contest cannot be held in Ukraine."