Newcastle United catering provider Sodexo has been commended for its work at St. James' Park and the changes brought about over the past 12 months.
The group was named the Retail and Leisure Caterer of the Year at the 2022 Foodservice Cateys in London late last month. Sodexo was particularly commended for its work to maximise services at the cathedral on the hill.
Sodexo has commented on the sea of changes that have been needed since the Newcastle United takeover of October 2021 when PCP Capital Partners, Reuben Brothers and the Public Investment Fund of Saudi Arabia bought the club from Mike Ashley. Since then demand for matchday hospitality, meetings and events has been boosted.
The Sodexo Live! team has welcomed over one million matchday guests to St. James' Park over the course of the season with over 50,000 in hospitality packages that included a la carte fine dining.
Other changes include a newly implemented order and pay system and the W8R app for meetings and events. The group was also praised for building relationships with local suppliers including Geordie Bangers, Ringtons and Warren Butterworths butchers.
Gemma Nugent, meetings and events operations manager at Newcastle United's St. James Park, Sodexo UK & Ireland, commented: "Words cannot express how thrilled we are to accept this prestigious award on behalf of our very hard-working staff at NUFC. We are incredibly proud of what we have accomplished to get to where we are after a rollercoaster of a year."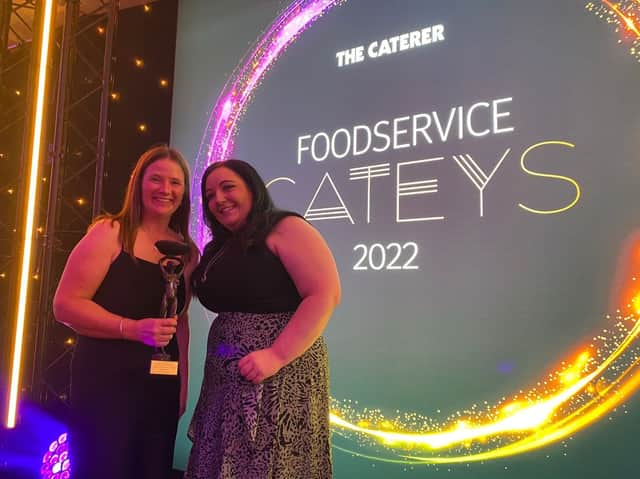 Earlier this year a longstanding chef at St. James' Park was also named the Sodexo Chef of the Year 2022. Kyle Bowman, who is also a lifelong Magpies fan, is head chef in the Joe Harvey and Sir Bobby Robson suites on matchday.
The chef impressed judges in London with an eclectic street food menu that focused on Norweigan influences and plant-based foods.