A Newcastle fan and his family couldn't believe their luck when they bumped into Newcastle United's new signing Anthony Gordon at Gateshead shopping centre, Metrocentre.
That meeting soon turned into an offer of a lift to Gordon, who was struggling to find a taxi back to his hotel from the shopping centre.
The tweet read: "Buckled at this message that my mate sent through last night with a pic of his young un @nufcduffyy and Anthony Gordon outside the Hilton. Geordie hospitality at its finest."
The message sent included a photo of the fan with Gordon, with a message that read: "Gordon getting announced tomorrow - he was at the Metrocentre struggling to get a taxi back to the Hilton - the wife offered him a lift…"
Newcastle fans took to the replies, wanting to know if the family actually gave the 21-year-old footballer a lift. The original tweet poster then replied to these tweets with another screenshot, this time confirming that they did in fact take him home.
The friend wrote to his pal: "Did you actually take him to the Hilton?" To which the man replied: "We did - you know what the wife is like, she'll talk to anyone. He seems like a good lad - got to trust Eddie not to be bringing muppets into the club."
The fan in the photo, Lewis Duffy, posted his own tweet with the image of himself and the footballer along with a caption that read: "Absolutely mental night after work never expected finishing work to get in the car and Anthony Gordon was sitting in the back what a nice kid and hope everything goes well for the lad."
Newcastle United have just signed Anthony Gordon from Everton for £45 million.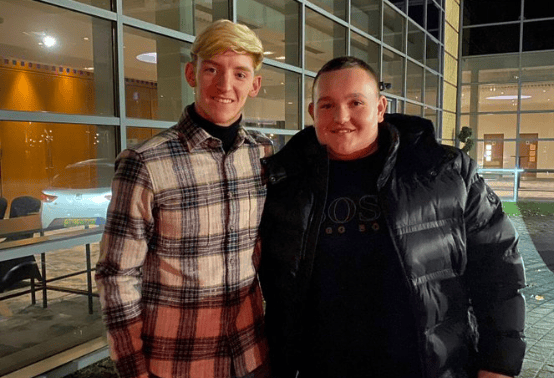 Newcastle United fans applauded the family for their hospitality to the footballer, with many claiming "he's going to love it here!