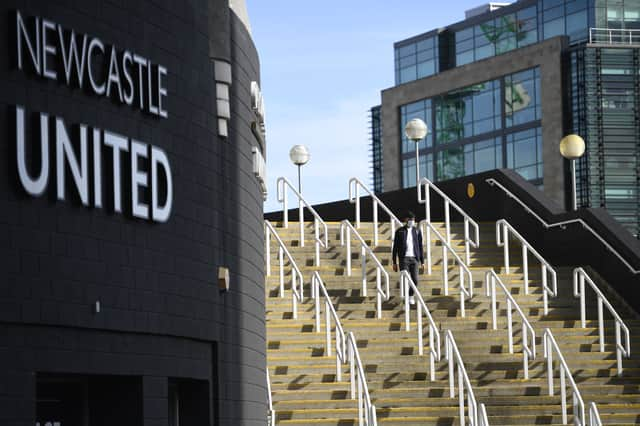 The Newcastle United Foundation has been named the North East Charity of the Year 2021.
The football club's charity triumphed to take home the coveted prize at the North East Charity Awards.
The Foundation operates 43 individual community, employability, educational and health and wellbeing projects across the North-East from its headquarters at St. James' Park.
Steve Beharall, Head of Newcastle United Foundation, said: "This award is the perfect testament to our incredible team who work tirelessly to enrich the lives of thousands of children, young adults, families and older generations across the North East.
"I am incredibly proud of every single one of our 174 members of staff and sessional team members who have truly gone above and beyond during the past 18 months in some of the most challenging circumstances many of us have ever faced.
"This award also recognises our commitment to bringing significant investment to the region – helping provide life-changing opportunities for all people, whatever their goal in life, as well as creating jobs and infrastructure around NUCASTLE."
NUCASTLE is the Foundation's most ambitious project to date and looks to build a "world-class community facility" in the city's West End.
Like many other organisations, the Foundation had to adapt its projects over the past 19 months as the pandemic hit.
Work included delivering 15,000 food parcels to help children missing out on free school meals, getting 1,421 young people taking part in free football sessions and making 1,000 phone calls to elderly and vulnerable Foundation participants.
Mr Beharall added: "Our work is only possible thanks to the invaluable support of Newcastle United Football Club and the backing of funders and partners, regional businesses and generous individuals. We couldn't do what we do without them.
"We will certainly be taking the time to reflect on what we've achieved together and we will continue looking forward to the future and fulfilling our vision of supporting a community full of pride, passion and potential."