After a long dry summer, the heavens have finally opened in Newcastle - but some may worry the showers won't have passed in time for the Great North Run.
A number of rainstorms have hit Tyneside this week as The Met Office explain that hurricanes working their way across the Atlantic can cause the UK downpours.
Paul Gundersen, Met Office Chief Forecaster, said: "The influence of low pressure - with associated thunderstorms and bouts of heavy rain - will continue to dominate this week, especially on Friday.
"Though, the low pressure will finally move eastwards on Saturday, meaning that many will have a dry day with some sunshine.
"Although the cooler conditions outside of the tropics cause [the hurricanes] to decay quickly, they can bring disruption to weather patterns by bringing lots of moist and relatively warm air which often becomes entrained within other home-grown weather systems."
The rain in Newcastle will have come as a relief to many after weeks threatened by drought and narrowly escaping sanctions put onto other regions such as hosepipe bans.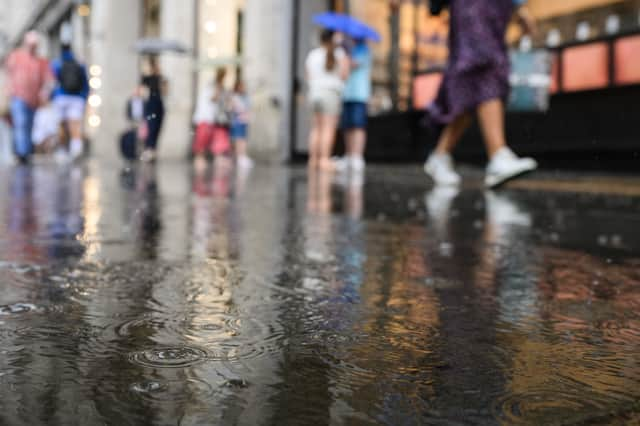 Here are the exact moments that the Met Office predicts rain will hit Newcastle in the coming days.
Thursday, September 8
The Met Office forecasts a 90% chance of rain between 1 pm and 3 pm on Thursday.
The chance of precipitation then falls to 60% at 4 pm before sunny intervals at 5 pm.
Friday, September 9
There is a 30% chance of rain at 6 am on Friday. That rises to 40% at 8 am.
It's then predicted to be dry until a 30% chance of rain at 11 am.
The most serious weather over the weekend will come at 6 pm on Friday with a 60% chance of rain and thunder also predicted.
There is then a 60% chance of rain at 11 pm.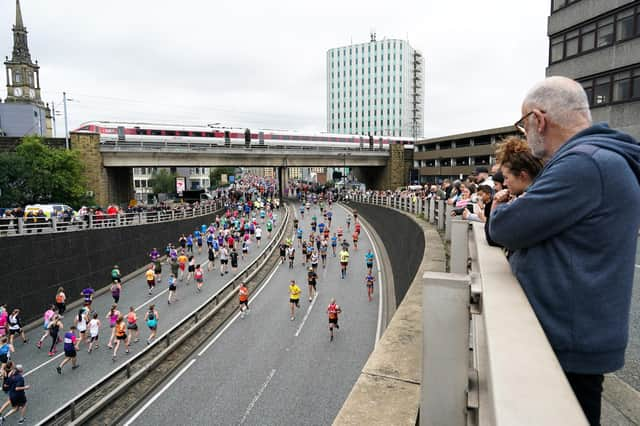 Saturday, September 10
Rain looks set to continue into the early morning of Saturday with a 40% chance of rain between midnight and 1 am.
The rest of the day is set to be dry.
Sunday, September 11
It's good news for Great North Run participants - the Met Office currently has no rain predicted for Sunday.
A dry day is on the cards and you can find a full weekend weather forecast here.