If there is one thing that Newcastle does incredibly well, it is Halloween costumes. However, there is one costume that we continue to see year on year. It could be down to the simplicity of the look, usually only needing a mask and a smart outfit, or it could be down to the fact it is a Halloween staple, due to its ability to terrify.
The most popular costume in Newcastle is The Purge. Based on the movie franchise of the same name, the costume takes inspiration from the crazed characters. The plot of the first film, released in 2013, revolves around a rich neighbourhood, where ordinary people are allowed to commit crimes for one night only, known as The Purge. Therefore, the costume is made up of a smart suit, shirt or dress, a scary mask to hide the identity of the purger, and sometimes a plastic weapon.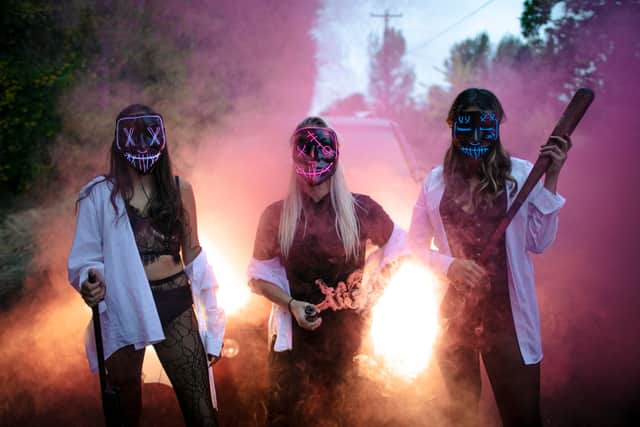 eCommerce experts at Zendbox analysed search data from the past four years to determine the most popular costumes across the UK. The results found that each city had a consistent top favourite each year, while Brighton was the only city that the top favourite would change each year.
While The Purge was the top choice for Newcastle, it was also the top choice for Edinburgh, Leicester, Coventry, Bradford, Cardiff, Belfast, Nottingham, Stoke, Southampton, Derby, Portsmouth and Northampton - making the costume an almost nationwide favourite.
However, London's favourite is Medusa, Liverpool love Tinkerbell, and both Manchester and Sheffield's top favourite was Black Widow. Other favourite costumes across the UK included Cruella de Vil, Bride, Ghost, Daphne, Cat, Devil and Pirate.
Head of Marketing at Zendbox, Gilson Pereira, said: "It's interesting to see that across the years, one Halloween costume reigns supreme across each of these cities (excluding Brighton, who appear to change their mind each year!). Our research found that The Purge is currently the country's most popular Halloween getup, which is reflected across the regional data. It's interesting to see the clear outliers who are marching to the beat of their own drum, such as the Tinkerbells in Liverpool and the cats of Reading!"