North East buses are facing drastic cuts, as transport chiefs predict that the bus network in the region may be cut by as much as 20% in the upcoming months, due to a Government grant to operators due to end on March 31.
The reductions, which have been described as "catastrophic" will come on top of cutbacks made in 2022, where bus companies reduced their mileage by 15%.
North East bus passengers have since complained of bus delays, due to driver shortages and industrial disputes. Areas across the region have suffered with severely reduced timetables and in some cases, loss of bus services completely.
Bus operators have issued a plea to the Government - with the help of local politicians - to extend the Bus Recovery Grant funding, rather than leaving communities with "inevitable" cuts and "significant" ticket price increases.
Go North East managing director Nigel Featham, speaking on behalf of the North East Bus Operators Association, said: "If the government decides to axe funding for buses – which is now looking likely – it will put an end to a huge number of routes. The North East will be particularly hard hit as it has many rural and semi-rural routes, which are the ones most at risk."
Frustration with the cuts and disruption to services had led to calls for the incoming North East mayor to bring the bus network back into public control, under powers that will be granted to the region as part of a proposed £4.2 billion devolution deal.
Within the North East, proposals are already in place for major upgrades to bus services under a £163 million Government funded improvement plan. Ambitions include ticketing allowing passengers to travel across different bus services, improved stations and live service updates.
Gateshead Council leader Martin Gannon now worries that the bus industry could instead be plunged into "terminal decline". He said: "If recovery funding is pulled by the Government, it will be catastrophic. Another wave of bus cuts will do long term damage with frequencies axed, fares hiked, and some of our communities losing their bus services altogether.
"It might even push the bus industry into terminal decline. Last year, when bus operators reduced their commercial services, we had no choice but to step in and find extra local funding to stave off the worst of the cuts – doubling the proportion of bus services that we pay for. This time around, the scale of cuts that would follow the Government's withdrawal of funding would be overwhelming and we are unlikely to be able to respond.
"I will be working with local leaders, our bus operators and MPs to press for urgent Government intervention to save our bus services from the chopping block. We can't allow this to happen."
A Department for Transport spokesperson replied: "We've already invested £2 billion to protect existing bus routes from the impacts of the pandemic, in addition to more than £1 billion to support bus service improvements.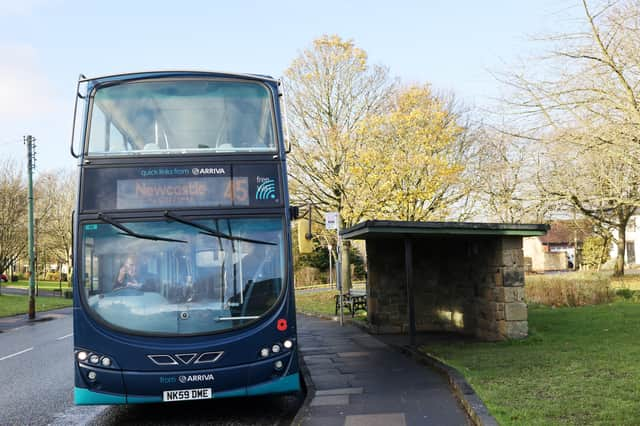 "We're also investing £60m to cap single bus tickets at £2 across England from 1 January to 31 March, which aims to encourage more people to use the bus. We are actively considering how to provide effective support for the bus sector."