Halloween is fast approaching and we are already looking for ideas and inspiration for our costumes for our nights out and events.
Well, fear not! We have found the best make-up artists across the North East who can transform your face into a fright!
Little Miz Make-Up, which is owned by Nicola Quimby Belshaw, travels across the North East providing Halloween make-up looks. Nicola is a self-taught artist. Prices start at £35, more detailed looks would be more expensive as they require more products such as liquid latex. Little Miz Make-Up created this terrifying pumpkin look, guaranteed to scare all of your friends!
You can check out more of Little Miz Make-Up here.
Philippa Gibbons has recently opened up a beauty studio in South Shields, Groovy Studios, where her make-up business Makeup By Philippa, is based. Philippa is completely self-taught when it comes to usual occasion make-up, however she possesses a HND qualification in Media Make-Up and Hair. Her price for halloween make-up is £50 which is inclusive of SFX make-up. She charges £40 for make-up.
You can check out more of Make-Up By Philippa here.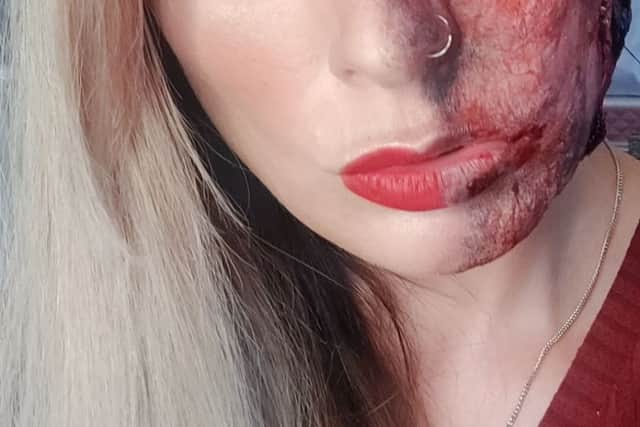 K4ts M4keup, based in Gateshead do various special effects looks, perfect for halloween. Katherine is recently qualified, undertaking a make-up artistry course online during the pandemic. Alongside her artistry, Katherine also does live teaching videos. Halloween make-up is usually £40, however spaces are booking up fast.
You can check out more of K4ts M4keup here.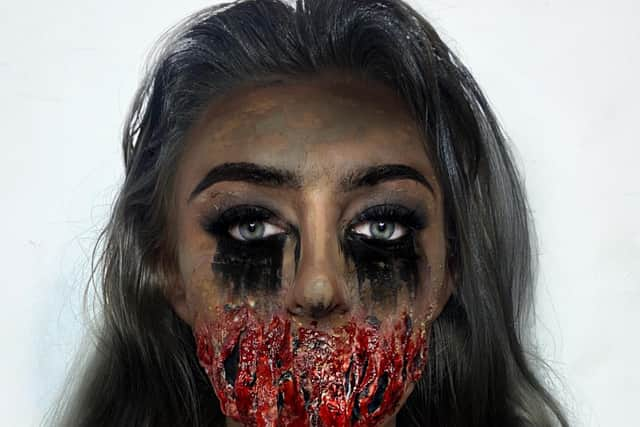 Shannon Farrer is yet another mobile make-up artist who travels across the North East to clients. Her prices differ depending on the look and the use of products however it usually ranges between £30 to £60. Her company, Shannon Farrer Artistry specialises in horror make-up.
You can check out more of Shannon Farrer Artistry here.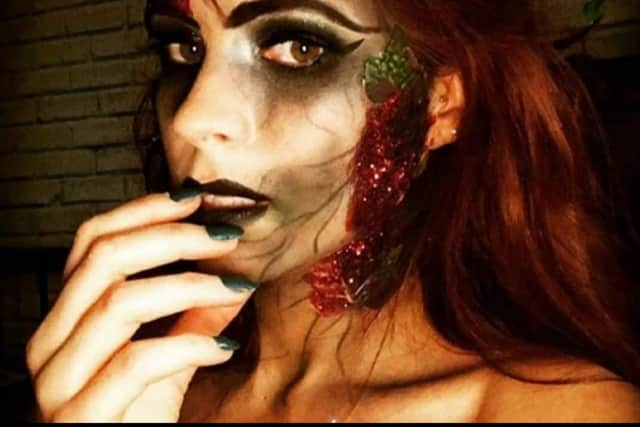 Michaela, who owns Beau Belle, has worked in the make-up industry for over 16 years. Her business will celebrate its ninth birthday this week. Beau Belle is based in Hebburn, however Michaela also travels anywhere in the North East - and would go further for travel expenses. Her usual halloween make-up costs are between £30 to £45. Michaela is fully qualified and insured.
You can check out more of Beau Belle here.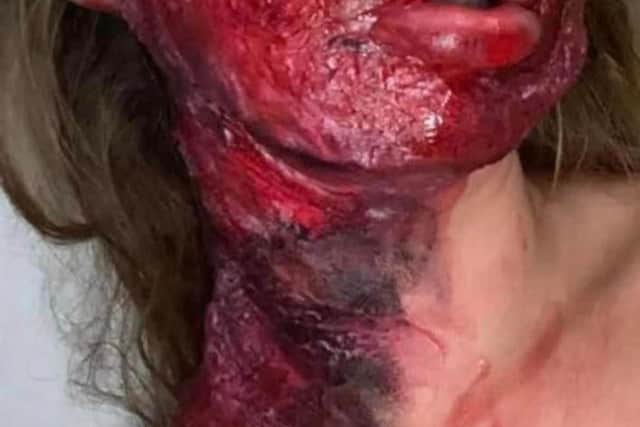 Brush Hour is a make-up company who offer services to both children and adults in the North East. Owned by Jade Charlotte Benton, the South Shields based business travels to venues for parties, as well as charity events (Jade works alongside The Red Sky Foundation regularly). Jade is completely self-taught, and is continuously working to improve with her dream job being to work in TV. You can book Brush Hour for a children's party for £50 an hour, £90 for 2, and £120 for 3. For scarier adult halloween looks (such as above), the price starts from £20.
You can check out more of Brush Hour here.