A North East thriller park has snatched up a prestigious national award hailing it as the best scream park in the UK.
Psycho Path, which runs each October at Lintz Hall Farm, Burnopfield, was named Rising Star of the Year at the ScareTOUR annual awards.
The win highlighted the growing success of the North East based park, which offers a range of terrifying thrills along with live entertainment and fairground attractions.
The ScareTOUR awards are widely recognised as the most respected in the fast-growing scare attraction industry and were organised as part of the Scarecon convention.
More than 400 people attended the ceremony, with organiser Michael Bolton saying that Psycho Path was the worthy winner.
Bolton, who has been running the event for more than 15 years, said: "Psycho Path may be relatively young compared to some of the other scare events but it already feels like something really well established.
"It's a really well-rounded event which has so much to offer alongside the scare attraction.
"You can also see the passion of everyone who is involved and they were up against some stiff competition but Psycho Path really stood out and you can see it's just going to keep on growing and getting better and better."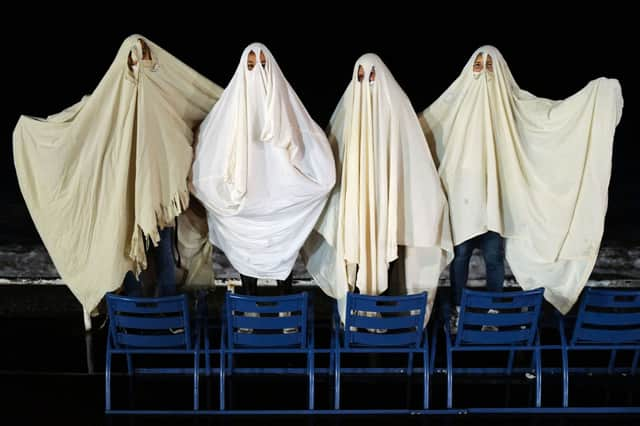 Christiano Crawford, one of the directors and creators of Psycho Path, said: "We've always been incredibly passionate about Psycho Path and about delivering something really special
"To have that recognised by the scare community and our peers is a real honour and something we are very proud of.
"We're already building something very special for 2022 and this award gives us huge faith that we are going in the right direction and that we can keep building on our success year on year."
Psycho Path 2022 opens on September 30 and runs every Friday and Saturday up to October 31, with more information available on their website.