All Pints East, a beer festival which celebrates the region's craft beer scene and local breweries, will return to North Shields again this year.
The beer festival organised and hosted by Salt Market Social, held its first event last year, and was met with great success. The event brought breweries, bars and beer fans together to celebrate and experience craft beer made in the North East.
Dave Stone of Wylam Brewery said: "All Pints East is a wonderful celebration of the region's Independent Beer Scene where the beer tribes gather to sample the finest liquid. We can't wait to get back in there."
To ensure the event has a 'festival feel', there will also be music including live DJs and street food vendors. Salt Market Social's programmers have promised to continue celebrating talent from the North East.
The curator of All Pints East, Jim Mawdsley of Salt Market Social, added: "The first edition of All Pints East was such a blast we just had to do it again. Not only did all the bars and breweries pour amazing beers but the live band and DJs really got the place rocking with a real party atmosphere.
"We are so pleased that everyone wanted to come back, we feel that we are establishing an annual get-together for the Newcastle and North Tyneside Craft Beer community and it's a perfect opportunity to get together and do what we like best - drink beer!"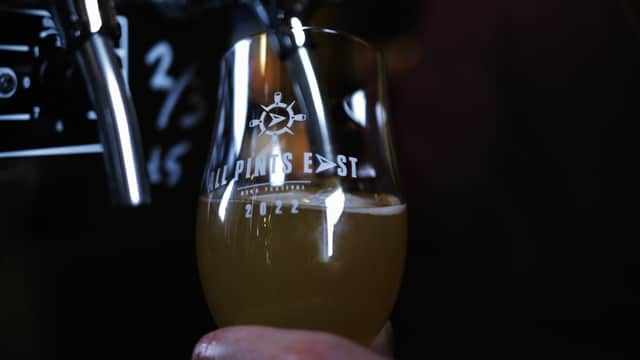 All Pints East will take place over two days, on Friday February 17 and Saturday 18. Tickets are priced at £9 and include a celebratory beer glass. To purchase tickets please visit here.