North Tyneside bucks national trend for GP face-to-face consultations
NHS North Tyneside offered the greatest percentage of in-person appointments in the country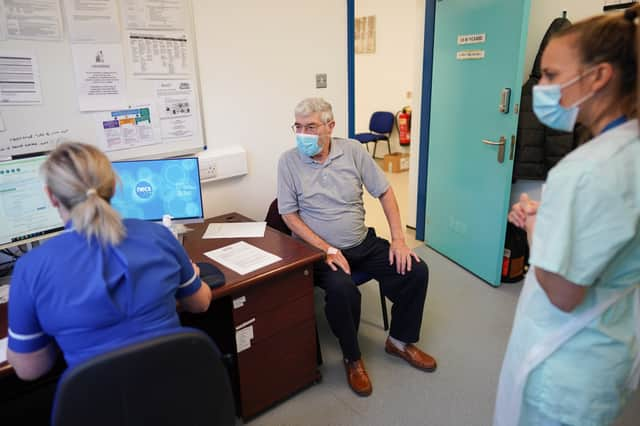 Fewer than 60% of GP appointments across the country took place face-to-face in August.
That's according to figures from NHS Digital which found that only 58% of appointments that month were in person, more than a 20% drop on pre-pandemic figures of 80%.
The trend is a result of the pandemic when appointments were shifted to an online format to support social distancing.
However, since the lifting of restrictions, GPs have come under fire for not offering enough in-person appointments.
Here in the North East, some of our Clinical Commissioning Groups (CCGs) are leading the way for face-to-face consultations nationally.
No CCG in the country offered a greater percentage of appointments in person than the NHS North Tyneside CCG in August 2021.
North Tyneside provided 74.29% of their consultations in person, 68,768 of their 92,964.
Of the 106 CCGs included in the report, NHS Newcastle Gateshead CCG were also flying high in 14th place.
NHS Newcastle Gateshead conducted 67.12% of appointments in person, 138,100 of 208,422.
The NHS Northumberland CCG ranked 50th with 59.88% and South Tyneside 51st with 59.86%, both above the national average.
An NHS spokesperson said: "Every GP practice must provide face-to-face as well as telephone and online appointments as part of making primary care as accessible as possible for patients - the latest figures show that around 24 million appointments were delivered in August alone, above pre pandemic levels, with more than half delivered in person.
"Record numbers of people are now training to become GPs, with up to 4,000 new starters this year and the NHS invested £270 million to expand general practice capacity during the pandemic on top of rising investment over the last five years."