The largest LGBTQIA+ event in the North East, Northern Pride is returning to Newcastle's Town Moor this Summer, with tickets available to buy in advance.
To celebrate Pride Month, cities across the country hold special Pride events, where members of the LGBTQIA+ community and allies come together to proudly celebrate themselves and one another, raise awareness of the issues they can face, and remember the historical moments such as the Stonewall uprising.
The North East's answer to Pride Month is Northern Pride, which has been held since 2007 at Newcastle's Town Moor.
Northern Pride events will include the march, which will see thousands march across the city celebrating and commemorating those who have fought for LGBTQIA+ rights. The march will start from Newcastle's Civic Centre on Saturday, July 22 at 12pm.
The second event is the festival, which will take place at the Town Moor, and will be packed with various entertainment spaces. This will include a main stage, platinum bar and garden, fun fair, food and drink stalls and much more!
A small cost has been introduced this year to attend the festival, to ensure the high standards of Northern Pride are met. Tickets prices are £6 for a day pass and £10 for a weekend pass.
Tickets will be gifted to Northern Pride's service users, while festival attendees have the option to 'Pay It Forward' by purchasing additional tickets to be donated.
Ste Dunn, the Director of Northern Pride said: "This hasn't been an easy decision to make, but if we are to keep Northern Pride Festival at the level people expect, while maintaining a free to access community event, we have had to introduce a charge for the Festival Arena."
He continued: "Costs have increased massively and this is the only way we can provide such a fantastic event in the current climate."
However, the march and the Community Village will remain free, as Ste explained: ""We are committed to keeping the Community Village free. This area is right at the heart of the Pride movement, creating a safe space for people to come together in grass roots activities and activism."
The event will come to a close with a Candlelit Vigil at 9pm on Sunday, 23 July to reflect and remember LGBTQIA+ people who have sadly lost their lives.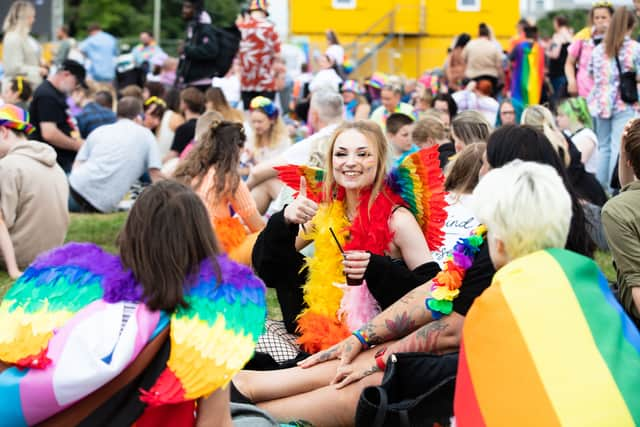 Northern Pride will be held over the weekend of July 22 and July 23. To buy tickets, head to the Northern Pride website.