The menu has been created to be a three-course tasting menu for dogs frequenting the pubs with their owners.
Felton's Northumberland Arms is an award-winning bar and restaurant and is known for being dog friendly. However, the pub has gone that extra step to make the pooches feel at home and included with their new menu, which has been named Doggie Delights.
Doggie Delights will offer a range of starters, main courses and desserts that our four-legged friends are sure to enjoy on their visit to the pub.
The menu contains delicious delights for pups, including smoked salmon and parsley ice cream, beef dripping ice cream and crispy pig skin.
Other doggy-delicious options include carrot sticks and 'pea-mutt' butter or ham and pease pudding bowls.
Main course options include sausage, mash, peas and gravy, fish, broccoli and rice, with a sliced rump steak. For dessert, the dogs can enjoy two unique ice creams.
Stuart Young, owner of The Northumberland Arms, said: "We are a really dog friendly venue with a number of pet friendly rooms.
"At this time of year when people like to get out and about and celebrate the festive season, it seemed a great opportunity to offer a Christmas menu tailored to the food that dogs will love and which are also completely suitable for them to eat."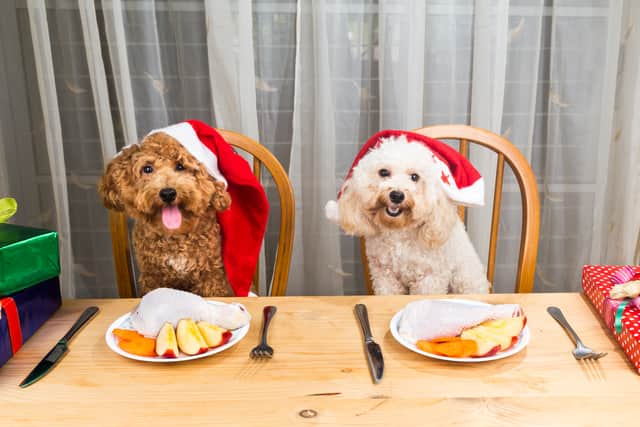 The menu prices start at £2, with the sliced 8 oz rump steak being the most expensive option at £12. To find out more please visit the Felton's Northumberland Arms website here.