Northumbria University is celebrating a trio of awards won by the Northumbria School of Design department and students studying two of the Fashion programmes, as part of a partnership between the university and the fashion industry.
Those in their final year studying Fashion Communication and Fashion Design and Marketing were set an assignment to develop a marketing campaign or product design project based on a collaboration between brands size? and Vans.
Northumbria University students achieved three awards as part of an awards scheme from streetwear brand size? devised by the brand to recognise the work put into the projects and campaigns developed by university students across the country.
At a special awards ceremony in London, The ?syallbus Partner University of the Year Award was awarded to Northumbria University and collected by Assistant Professors from the Northumbria School of Design department, Christopher Hodge and Gayle Cantrell.
Gayle, who is the Programme Leader for the BA (Hons) Fashion Communication course said: "The advantages of projects like this are manifold. It gives students confidence, because their contributions are being heard by real people in industry, and they're seeing those ideas realised, sometimes beyond the project.
"The feedback they receive from the ?syllabus team is really valuable to their ongoing development as designers and communicators, while from a personal perspective, it's always quite exciting to see where the students are going to take it."
Gayle added: "This is real-world experience, it generates real passion, and a number of students go on to start jobs in the field straight after graduation, often because they've impressed judges so much with their work."
Two Northumbria Fashion communication graduates Imogen Hands and Olivia Mackinnon were also award winners. Imogen picked up the Sustainability Award for her project 'Revamp', and Olivia was named Student of the Year becoming the first student to win the award.
The partnership between Northumbria University and size? has previously led to two graduates joining the brand in permanent positions, while another graduate from Northumbria secured a job role within Vans.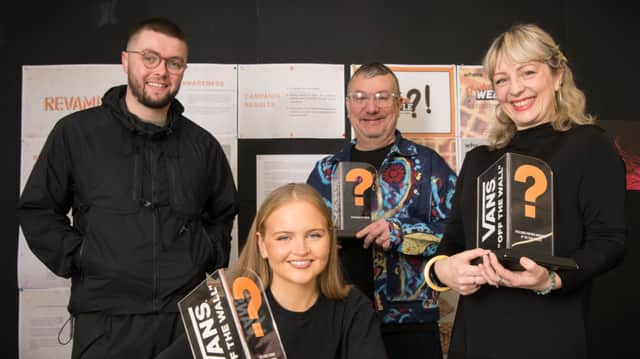 For more information on The School of Design programmes at Northumbria University, please visit their website.