An eyewitness has told of the 'traumatic' scenes that unfolded as a fire engulfed a popular Westerhope barber shop.
On Tuesday morning, emergency services were called to Amed's Mens Hair Design, on Stamfordham Road, after reports of a fire.
Police, ambulance and fire crews attended, with an air ambulance called landing at a nearby school field. It is not known whether any of those hurt by the fire were taken away in the air ambulance, but a total of four people were hospitalised due to the incident.
And one of the first members of the public to arrive at the scene, Kevin, of Blakelaw, who was working around the corner from the scene, has told of his horror at what unfolded.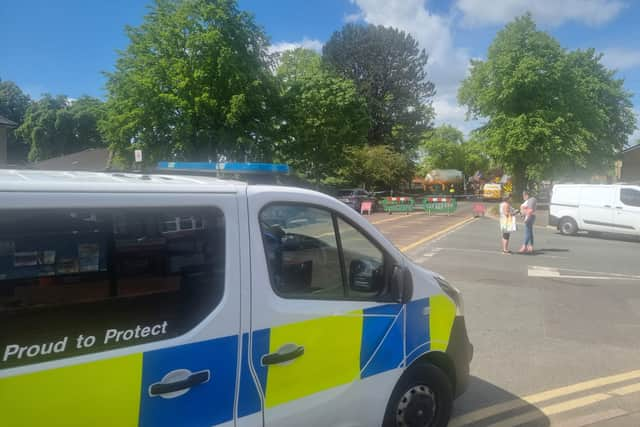 "I was just working around the corner. I was sitting in my van eating my sandwich and I all I saw lots of smoke. So I jumped out, went around the corner and seen a fire," he said.
He then tells of how the fire was put out by a motorist, driving a gas tanker, stopped by someone in the road.
"A bloke jumped out of a wagon who put the fire out. The shop was on fire and there were people all over with burnt clothes - it was carnage really," he said.
"You see horrible things like this in films or videos from different countries but not here, not in real life, in the middle of Newcastle. It was awful.
"It was crazy. I was one of the first people on the scene. It was a real commotion. I have not seen anything like this in my life. It was traumatic. It is stuck in my mind.
"You hear stories but never expect to witness it on a Tuesday morning at work. I've not seen so many emergency services in my life, ambulances, police, fire brigade and a helicopter."
A Tyne and Wear Fire and Rescue Service spokesperson confirmed a timeline for the incident.
They said: "We received our initial call at 10.05am and immediately deployed our crews to the incident.
"Our first appliance was on scene in just four minutes and upon arrival they found a commercial premises on fire.
"We administered emergency first aid to two people already outside of the building and immediately began work to extinguish the fire.
"In total three appliances attended the scene and the fire was fully extinguished a short time later.
"A cordon is in place in the area and we will support Northumbria Police with their investigation into the circumstances around the incident."
The road closure was from the junction of Stamfordham Road and West Denton Way to the junction of Newbiggin Lane.
Calls were initially made just after 10am on Tuesday, May 23 with a Northumbria Police spokesperson said: "At 10.05am today we were alerted to a report of a fire at a premises on Stamfordham Road, Newcastle.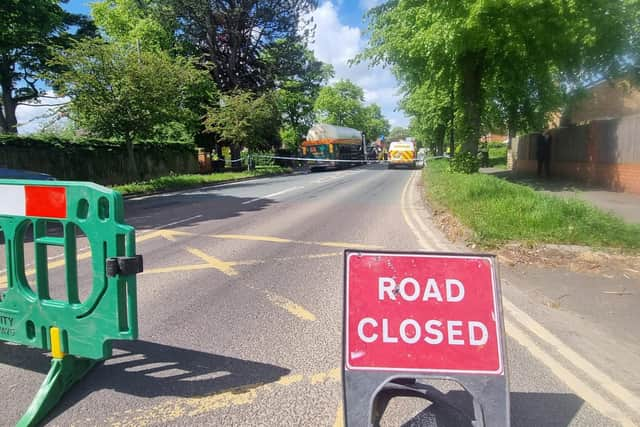 "Officers and emergency services attended the scene and four people were taken to hospital, two suffering from serious injuries.
"An investigation into the cause of the fire has been launched and at this time officers are treating it as suspected arson.
"The fire has since been extinguished but a cordon remains in place and additional officers remain in the area, carrying out door-to-door enquiries and offering reassurance to residents."Enquiries are on-going into the incident and anyone with any CCTV footage or information is asked to dial 101 or report via our website's 'Tell us Something' function, quoting log NP-20230523-0301."