Operation Cloak has had another busy weekend keeping vulnerable people safe with specially trained officers deployed in Newcastle city centre.
Their aim is to spot the vulnerable, offering support and assistance as well as targeting offenders.
Last weekend the team were in full force as they helped escort seven lone, vulnerable people back to their homes, hotels and reunite them with friends.
Operation Cloak began in 2019 and has since been adapted by other police forces in recent months.
The initiative now has dedicated night patrols, with Neighbourhood Inspector Karen Madge praising the ongoing work of the officers.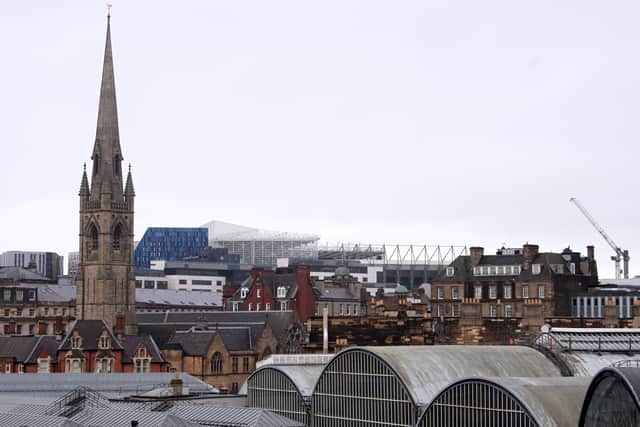 Inspector Madge said: "Newcastle is one of the country's best cities to visit for a night out as it is safe, vibrant and welcoming – but we all know it can be common for people to get lost, separated from friends or in need some assistance.
"As police officers, we also know that vulnerability can take many forms and our training means we can quickly pick up on something which isn't quite right and intervene to prevent a situation from escalating.
"And while a lot of the time the Neighbourhood Policing Teams do not identify any causes for concern or risk, they are still on hand to accompany people to the Safe Haven van to charge their phone and call a taxi, to offer help to those from outside the area who need to make their way home, or even signpost people to the street pastors.
"This is community policing at its finest with officers at the heart of the night-time economy ensuring everything runs smoothly and any areas for concern are immediately identified and dealt with."
Northumbria Police and Crime Commissioner, Kim McGuinness, said: "What a city Newcastle is. It's a fantastic night out and it's important we do everything we can to ensure it's a safe one too.
"Operation Cloak is crucial to this, and that is why my office secured funding to enhance and build on its success. Keeping people safe isn't just about policing though.
"From reporting apps to campaigns around changing male behaviours and highlighting support for victims. I want to make sure we keep doing everything we can to look after people on a night out and keep women and vulnerable people safe."