How Ouseburn's Hoult's Yard has gone from business park to foodie hotspot
From chefs who have cooked with A-listers to doughnut fanatics and a world renowned brewery, there's a buzz about Hoult's Yard.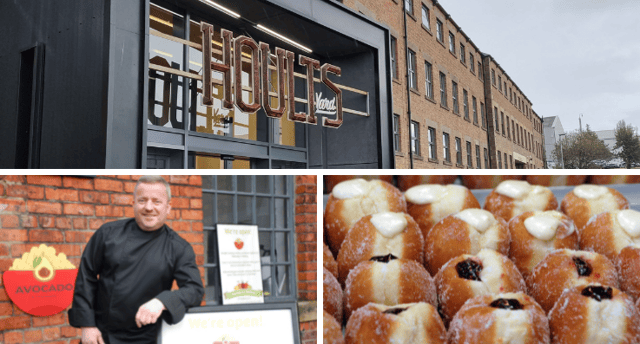 At Hoult's Yard in Ouseburn, what was once an industrial estate is fast becoming a funky food hub.
The business village has been owned by the Hoult family for 73 years but is now finding a new lease of life as a trendy place to be.
As well as the bespoke office places, food businesses are popping up left, right and centre.
The principal idea was to have a fantastic spot to call home and pick up some business from Hoult's Yard's resident worker bees.
However, with more and more independent eateries appearing, the Yard looks is becoming just as much a foodie haven as a business broker's playground.
Newcastle World caught up with some of the business owners at the root of the change.
Proven Goods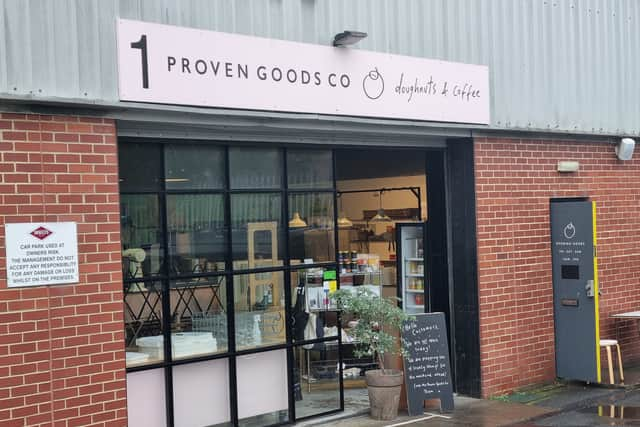 Proven Goods is one of the Hoult's Yards oldest members, joining before it became a foodie hotspot.
Set up by Joe and his business and life partner, Amber, the doughnut shop has seen the Hoult's Yard evolution.
Joe said: "When we came to Hoult's Yard it was very office orientated.
"When we applied, there was a cafe in the middle of the Yard and they didn't want the competition. We had to bend their arm to get them to let us in and in the end, they did.
"When we first opened we had this vision that a lot of businesses that were here would come and have coffee breaks or meetings here but it's gone the other way.
"More people are coming from off-site who are coming specifically to have a doughnut and a coffee."
The Proven Goods story started back in London when Joe and Amber first met.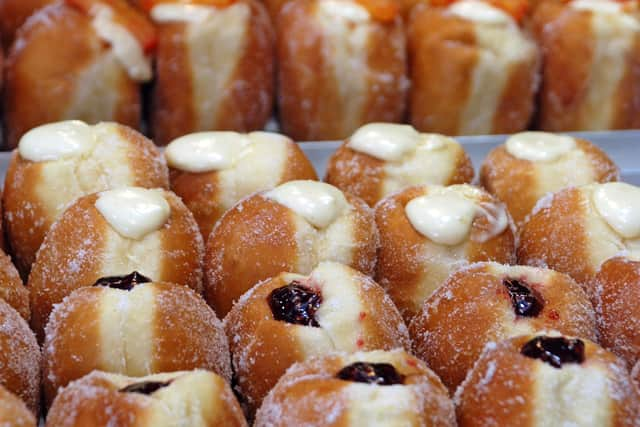 The couple shared a love for doughnuts and would often seek out stalls when together.
Joe said: "By chance, we came up to Newcastle to visit my parents just for a weekend and Amber said, 'where's a good place to get a doughnut in Newcastle?'
"I had to rack my brains and couldn't think of anything other than Greggs or Morrison's.
"It was that moment we realised Newcastle might be the location for us.
"We quit our jobs and moved to Newcastle and started a market stall at first, almost on a whim. We took a plunge and did it.
"We started at Tynemouth and it went really well so we moved to Quayside from there. We realised people we really into doughnuts and could push on from there."
Avocado & Chickpeas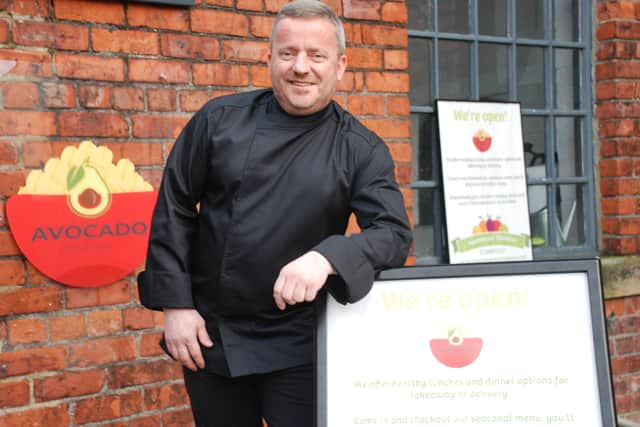 Tucked away inside Hoult's Yard, when you sit down for a healthy meal at Avocado & Chickpeas you probably won't believe your food has been made by the same hands that have cooked for Beyonce, Jay-Z and British royalty.
Owner Anthony has had a colourful career working on luxurious yachts but is now hunkering down in the North East once again.
He said: "I've been a chef forever. I left school and went to college to be a chef, I did a bit here in the UK and ended up going abroad and doing a ski season. Then I came back to the UK and did a bit of freelance work.
"I met a friend who told me about the yachting industry. I didn't know anything about boats but a few years later he asked if I wanted to work in France on boats and I did. I never looked back really."
As well as the names above, Anthony's diners included many a politician and Russian oligarchs.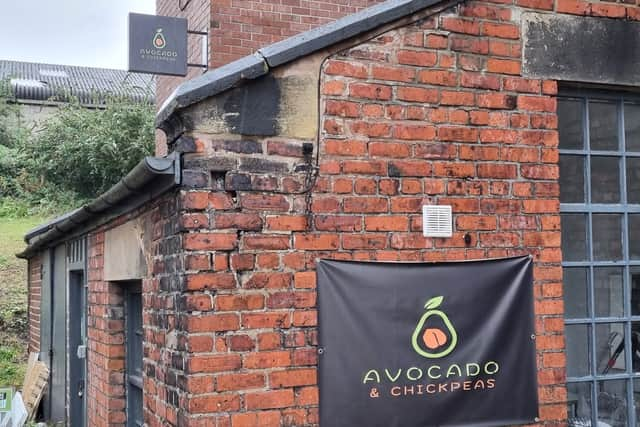 It sounds like a life to make many jealous but, after 16 years on the water, last year Anthony decided it was time for a return to normality.
He said: "I was looking to get out of it after 16 years and, at 45-years-old, it could be quite gruelling.
"The lure is the money, of course, with gratuities that can be up to £12,000 per person. I was staying because of that but at some point, you have to say, 'I want to go home and do something different'.
"Back in October last year, because of the pandemic, they announced they were letting go of half the crew and that was the catalyst."
At Avocado & Chickpeas Anthony continues to take inspiration from his past experiences, prioritising healthy food from brown rice to quinoa and lentils.
Fairly new to Hoult's Yard, it's quickly become home for Anthony.
He said: "It's unique with a lot of independent businesses. There wasn't really a food community here previously but now there is.
"Everybody gets on and supports each other. It's very trendy and upcoming."
Studio 28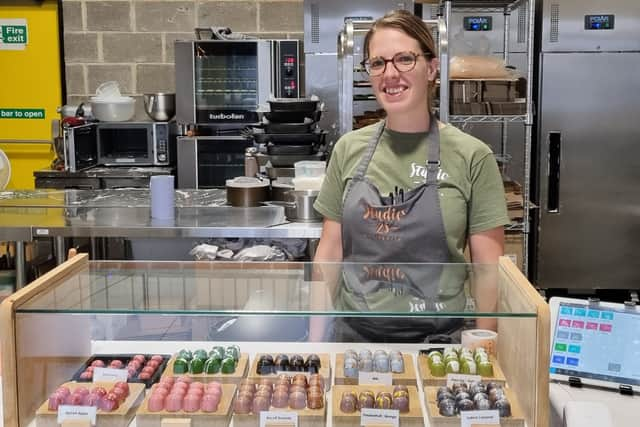 A short walk across the yard from Avocado & Chickpeas are the sweet treats of Studio 28.
Owner Naomi is busy baking when Newcastle World enters, the patisserie's open-plan kitchen making for quite the spectacle.
She said: "We opened in May 2019 but started the business in August 2018 as market stores and wholesale.
"I worked in London for four years in a Michelin starred restaurant with my colleague but I wanted that freedom to build something.
"We make everything in here. Chocolate bars, chocolate bonbons, we make cakes and pastries and we do wholesale to a wide range of people."
Hoult's Yard provided the perfect home for Studio 28.
Naomi said: "We looked in town but the kitchen was tiny and the front of house was the majority. For us, who do a lot of wholesale, we're moving on to wedding cakes, you need that space.
"The freedom for people to interact while I'm making stuff is nice too."
The pandemic was a bumpy road at first for the patisserie, who closed for six weeks, but a renewed focus on online sales saw a booming return.
Naomi said: "We worked really hard on delivering products and improving our website.
"We improved a lot over that time and then obviously Christmas was utter chaos as a lot more people knew about us than we realised... good chaos though!"
Full Circle Brewery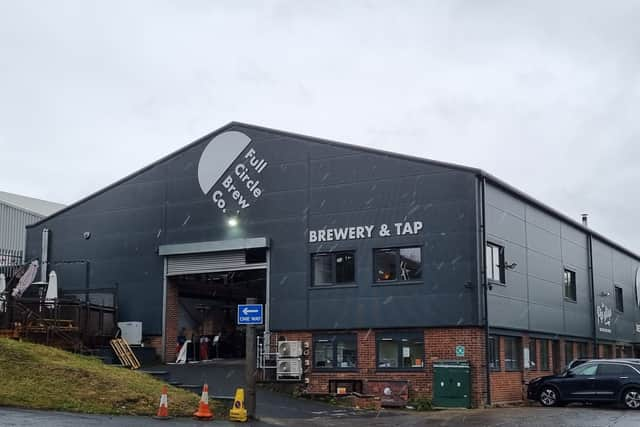 With so much food on offer at Hoult's Yard, there's obviously demand for somewhere to wet the whistle too.
Full Circle Brewery provides that from their large premises that towers over the Yard.
Owner Ben has overseen the brewery's rise from Ouseburn to the world.
He said: "We were originally trying to find somewhere in Durham but realised that the craft beer hub was in Newcastle.
"We struggled to find a spot big enough pretty central, then we found this venue in Hoult's Yard. It's split level so perfect for us as it allowed us to have a brewery on one level and a taproom on the other."
Full Circle, named as a nod to Ben's parents and grandparents who also worked in the business, launched in November 2019 and started brewing in March 2020 - the "worst-ever time to set up a taproom in history" Ben jokes now.
He said: "When our first batch of brews was released it was the first Friday of lockdown one. They were ready to go to wholesale but then got cancelled so we were left in a sticky situation.
"We did alright eventually through lockdown. We managed to set up a website and did well through that."
Positive reviews on beer-tasting app Tap Room then poured in and the brewery was soon named one of the Top 15 in the UK - out of 3,000 in total.
Ben said: "By September of 2020 we had eight European customers who all contacted us from Tap Room.
"Tap Room can be a dangerous beast for many but it's worked really well for us. We got to a point in October where 60-70% of our beer was going to Europe."
Pizza is also on the menu at the brewery, who love having the foodie competition in the yard.
Ben said: "It is competition, but it's not. People are going to come down and try all of us.
"We order a lot of food from Avocado & Chickpeas ourselves! It's a dangerous game as we get a lot of food all the time. It's becoming a bit of a destination hub."