Ryan Moorhead, who is 25 and from Jarrow, is training for the half marathon which takes place on Sunday, September 11.
The runner has been inspired to fundraise for Blind Veterans UK by his mum Alison who has worked with the charity for the past four years. Ryan wanted to get involved and make a difference in his own way.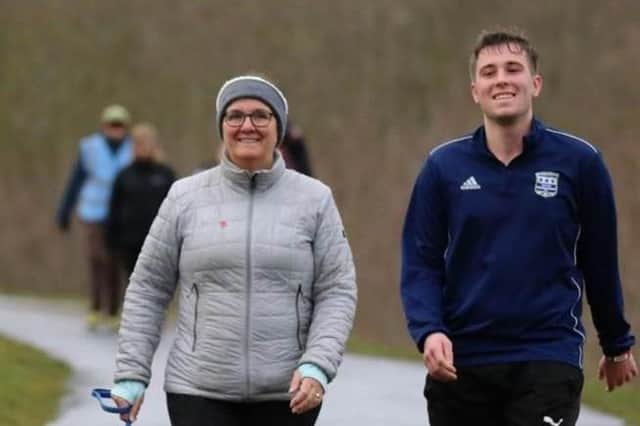 Last year Ryan raised £710 for Blind Veterans UK by taking part in the Great North Run and hopes to raise even more this year. This year's initial target for the September run is £350 with donations available to be made online.
He said: "Knowing the work that's done and how the money is spent to help blind veterans discover a life after sight loss spurs me on to do the best that I can.
"I worked in the same role as my mum for a short time after finishing university and therefore have my own understanding of the challenges that blind veterans face in their day to day lives.
"I'll visit my mum on Mother's Day to let her know how grateful I am for what she has done for me over the years. By raising money for Blind Veterans UK, I hope that I'm letting the veterans know how grateful we are to them for their service and sacrifice."
Ryan's mum, Alison, works in the community as a personal assistant supporting a visually impaired member of staff from Blind Veterans UK. She provides administrative support to one of the charity's Rehabilitation Officers for the Visually Impaired (ROVI) and drives her to appointments at the homes of blind veterans.
Founded in 1915, the charity helps vision-impaired ex-Service men and women of every generation rebuild their lives after sight loss. The group regularly provides rehabilitation, training, practical advice and emotional support to tens of thousands of blind veterans.