The Late Late Show viewers have praised Greg O'Shea for being honest about his mental health struggles following his appearance on ITV's Love Island.
The former rugby player, 27, from Ireland, found fame on the popular reality TV show back in 2019 when he split the £50,000 cash prize equally with ex-girlfriend Amber Gill, 25, from Newcastle.
He spoke candidly to The Late Late Show's Ryan Tubridy about seeking professional help after his life-changing experience on Love Island took a negative toll on his mental health and left him having suicidal thoughts.
Viewers praised Greg for his honesty and took to social media hoping that his eye-opening interview will encourage other men to speak out when they are struggling with their mental health.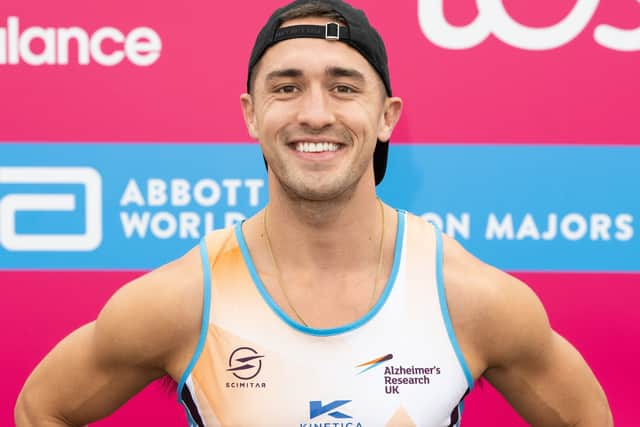 Greg entered Love Island just two weeks before the show's finale and had been in the villa only a few days when he learned that his grandmother had died.
Fans of the reality show were shocked when he and Amber went their separate ways less than five weeks after they won.
Greg lost around 600,000 social media followers in a short time as it was falsely claimed that he dumped his Geordie co-star by text message. He decided to take a step back from the limelight as he and his family began to receive hateful messages and death threats.
The former reality TV star explained on The Late Late Show how the public break up with Amber, alongside retiring from Rugby Sevens left him feeling that he had "lost my identity."
Greg said: "I went on the biggest show in the UK and won it and I've been cancelled for the last two years and I haven't allowed myself to process that.
"In those two years I've been getting abused with death threats, losing thousands of followers every day. And then they start texting my mam, sending messages to my parents and my sisters and my teammates.
"I remember one teammate got a message saying when you get to training you should stab Greg in the back. I'm like this has gone too far, this is starting to affect people who I love."
Greg explained that he moved from Limerick to London because he felt that he had to live in the city to pursue his career.
"I'm living in a big city by myself which is one of the loneliest cities to live in the world, and I also had a relationship at the time which looking back we were never compatible. It was really toxic but I leaned into it because it was the only secure thing in my life," Greg said.
He continued: "On the face of it I had everything but I was so lost and what they say to do is talk to people, but we don't speak and it's such an issue. Men don't speak to each other.
"After trying to speak to the person I was really close to in London, they pulled away. I'd built the courage to speak to someone and it was thrown back in my face. I'm sure that person was dealing with their own stuff, but I was spiralling mentally."
"It's quite upsetting but I was driving around Rathfarnham and it became overwhelming, I'm in convulsions of tears and shaking. I just wanted it all to end. I just couldn't do it anymore.
"I was just so done and I was like 'what's the point'. I've worked so hard for so long and I'm getting hate and no focus. 'What the point of being here anymore'. It was then that I decided I'm going to talk to a medical professional."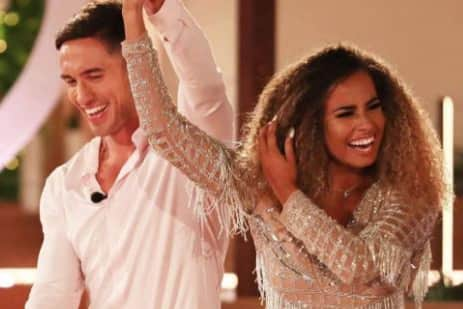 A stream of viewers took to Twitter to praise Greg for speaking out about his experience.
One person wrote: "Well done to Greg O Shea as he touch many a persons heat and minds on the late late show how open and honest ❤️he would have helped many a person after that chat last night ..how to not feel lost and how to encourage to seek help even in the darkest moments thank you Greg"
Another said: "Greg O Shea honestly highlighting the need for men to seek help and Ryan demonstrates the resistance perfectly with the hair touching and deflection. SMH. Well done Greg!"
A third added: "What a beautiful interview with #gregoshea on tonight's #LateLateShow . Honest,real and incredibly touching . Thank you for touching on depression and emotional difficulties that many of us will face in our lives. In a word refreshing 🙏"
Greg acknowledged the feedback from his interview in a post on his Instgram story, writing: "Thank you for all the kind messages and comments of support.
"I'll do my best to get back to each one over the next few days but just know it means a lot and I appreciate you taking the time.
"It's very exposing what I told about myself on Friday and to be honest I was initially reluctant to do so in such a public format but I'm completely taken aback by the response.
"You wouldn't believe the amount of men of all ages that have since come up to me and reached out online to tell me how my story resonated with them. They shared their own personal stories and even thought they are upsetting to hear it's also uplifting at the same time because we are starting talk a bit."