Len Goodman dies aged 78: Dan Walker pays tribute to 'extraordinary' Strictly Come Dancing star after his death
Dan Walker paid tribute to Len Goodman on Twitter after the Strictly Come Dancing judge died age 78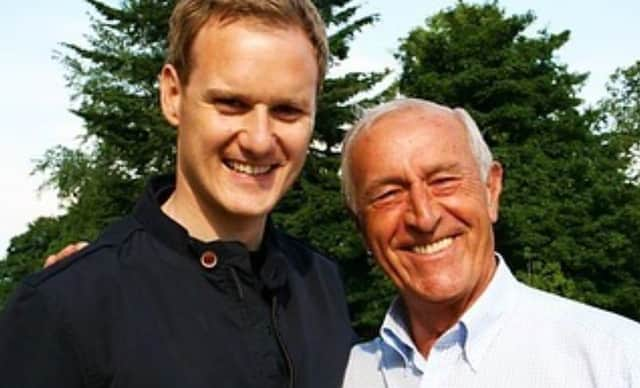 Dan Walker described Len Goodman as "an extraordinary talent" as he paid tribute to the Strictly Come Dancing judge, who has died at age 78.
The Vanished presenter, 46, who lives in Sheffield, tweeted his condolences after learning that the dance legend had passed away peacefully in a hospice following a battle with bone cancer.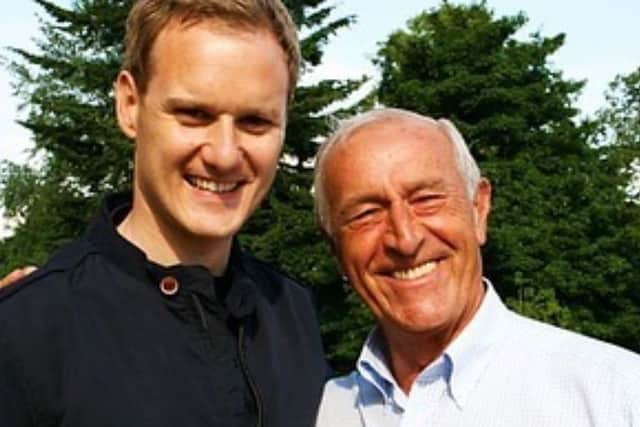 He shared a number of snaps of himself and Len smiling broadly at the camera whilst taking part in a variety of different activities.
Dan tweeted: "So sad to hear about the death of Len Goodman. He was an incredible man & an extraordinary talent. Loved making telly with him, being daft with him, playing golf with him & will never forget the little tips he would send every week on Strictly. All my love to his family."
In one photo Dan and Len are seen sitting in the back of a campervan enjoying some grub. This picture was taken when the pair appeared in BBC's 'Holiday of My Lifetime with Len Goodman'.
In the popular series Len Goodman took the BBC sports presenter back to Aberdeen in Scotland to relive a memorable holiday Dan had as a child in 1991. Another snap of the two from the programme shows the unlikely pair dressed in shell suits and equipped with bum bags. Dan and Len had the opportunity to discuss their career highlights and to share anecdotes about their personal journeys throughout the show.
Dan followed up his tweet with a memory of the time he and Len played golf together, saying: "The last time we played golf together he genuinely got a SEVEN on the first and we laughed for about an hour. He made everyone in his presence feel special and cared about all those around him. A proper old school entertainer who will be greatly missed."
Bethnal Green-born Len Goodman, was a professional dancer and teacher, who had also been a welder and dreamed of being a professional footballer before he became a judge on Strictly at the age of 60.
He was extremely popular with the viewers and was known as being a fair judge who offered helpful tips as opposed to administering scathing criticism. As well as Strictly, he also appeared on the US version of the show, 'Dancing With the Stars' from 2005 until November 2022 before declaring he was retiring to spend more time with his wife Sue, and his grandchildren.
Dan was not the only one to take to his social media platform to commemorate the dancing legend.
Fellow judge Craig Revel Horwood tweeted: "I've just woken up to the sad news that my gorgeous colleague and dear friend Len Goodman has passed away. My heart and love go out to his lovely Sue and family. Len Goody Goodman is what I always called him and 'It's a ten from Len & seveeeeern' will live with me forever. RIP Len".
Strictly presenter Claudia Winkleman tweeted: "I'm so sad about Len. He was one of a kind, a brilliant and kind man. Full of twinkle, warmth and wit. Sending all love to his family and friends. X".