Love Island 2023: contestants post on social media for the last time before entering the South African villa
Let's take a look at the contestants' last social media posts before entering the villa - and their current followers
Watch more of our videos on Shots! 
and live on Freeview channel 276
Visit Shots! now
Love Island is back on our screens tonight with 10 good looking singletons entering the South African Villa.
There have been a number of shake ups and changes ahead of the second ever winter instalment of the ITV reality dating show.
First of all, Maya Jama, 28, will take over from Laura Whitmore on hosting duties as the Irish presenter quit the show following series eight, citing "difficult" elements.
It has also been announced that nobody outside the villa will run the contestants' social media accounts whilst they are on the show.
This means, for the first time, viewers will see nothing but social media silence from those inside the Cape Town villa.
Most of the islanders have changed their social media bios to: "I'm off to find love in the @loveisland villa. See you soon!"
But, let's take a look at the contestants' last social media posts before entering the villa tonight - and their current followers!
Will Young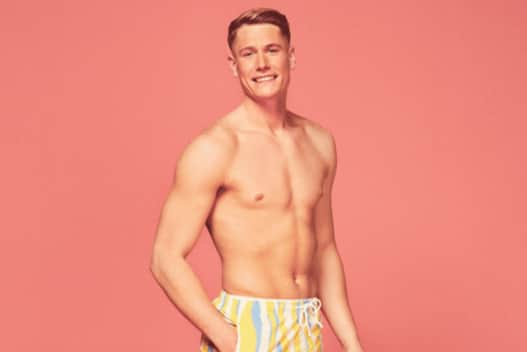 Will Young is a farmer, who rose to fame on Tik Tok after posting cute (and humorous) animal videos.
The 23-year-old hasn't posted on Instagram since November 25, 2022, and his reel certainly wasn't your typical, soon to be, Love Island star content.
Will, who lives on a farm in Buckinghamshire, posted a video showing himself rolling around in sloppy mud on a rainy day.
He captioned the post, which got over 45,000 likes: "At this really nice British beach #beach #farming #lamb #cute"
Maybe the farmer was dreaming of being in the South African sun?
His last Tik Tok, which of course involved lambs, was much more recent. He posted a video of him feeding his animals on December 30, 2022.
Olivia Hawkins
Instagram: 20,000 followers @livhawkinss
TikTok: 7165 followers @livhawkinss
Twitter: NA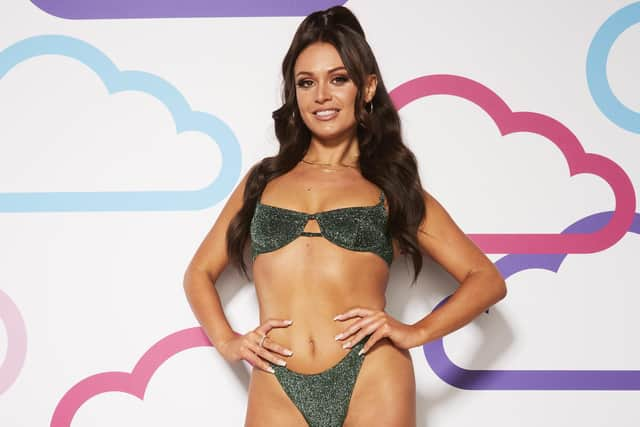 Olivia Hawkins is an actress and ring girl, who once played a waitress alongside Daniel Craig in James Bond.
The 27-year-old's last Instagram post was a throwback as she welcomed in the new year on 1st January.
Olivia posted some posey photos, donning an all brown fit and a Louis Vuitton bag, with the caption: "Here's to 2023… and the reality that I was actually sat on the sofa eating Camembert last night 😅"
The Brighton-born beauty also tends to keep up with TikTok trends. Her last video was posted on 21 July 2022.
It contained a series of stunning selfies to the sound of Lazarus by Dave, stating that she is "pretty in pink" but "badder in blue".
Lana Jenkins
Instagram: 14,000 followers @lanajenkinss
TikTok: 101 followers @Lanajenkins
Twitter: 21 followers @Lanajenkinss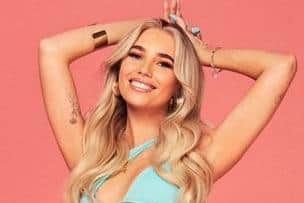 Lana Jenkins, from Luton, has already showed off her bikini body as she got some winter sun in Mexico.
The 25-year-old last posted to Instagram on 20 December 2022, she was wearing a small orange bikini whilst sitting on a sun lounger on a beach in Tulum.
It seems that the makeup artist hasn't posted anything on Twitter or TikTok. However she has updated her profile picture to her Love Island promo shot so she must be expecting an influx of followers when she lands on our screens.
Lana has also changed her bio to "I'm off to find love in the Love Island villa. See you soon!" on her social media accounts.
Tanyel Revan
Instagram: 20,000 followers @tanyelrevan
TikTok: 12,000 followers @tanyelrevan
Twitter: 651 followers @tanyelrevan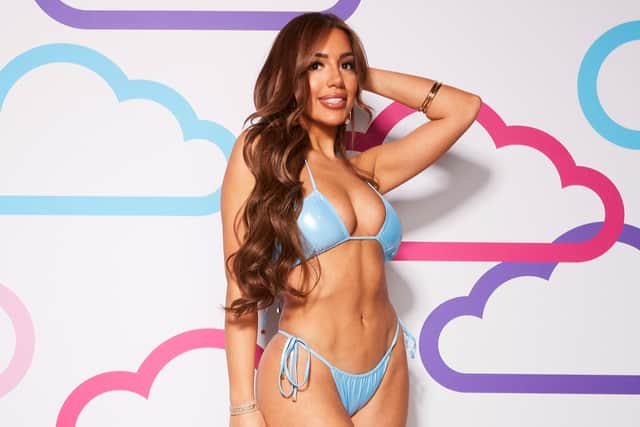 Tanyel used her Twitter, which she has had since June 2020, to share a Tweet from the official Love Island account.
The Tweet, which was posted on January 9, read "Fancy a date with hot hair stylist Tanyel? Bad boys need not apply".
The retweet was a bit of self promo for the north London beauty.
Her most recent Tik Tok video and Instagram post were the same. The hairstylist posted a " ready with me" on 3rd January and 4th January respectively. She showed her followers how to get a straight and sleek look.
Shaq Muhammad
Instagram: 4,768 followers @shaq24s_
TikTok: NA
Twitter: NA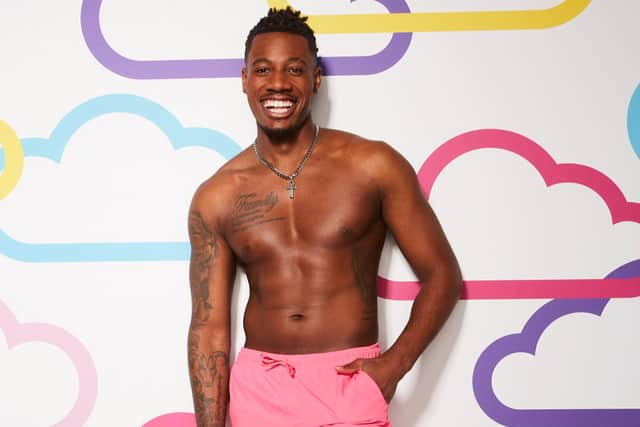 Shaq Muhammad last posted on Instagram, tagging his location as the Scotiabank Arena in Toronto on 18 December 2022.
It seems the 24-year-old attended a basketball game between Canadian side Toronto Raptors and American side Brooklyn Nets the night before his post.
The airport security officer captioned the post: "Too cold wid it they thought I hit a 3 like VanVleet 🏀".
Fred VanVleet is an American professional basketball player, who has played for the Toronto Raptors since 2016.
Kai Fagan
Instagram: 7,907 followers @kaifagan_
TikTok: 34 followers @kaifagan_
Twitter: 789 followers @MrKai Fagan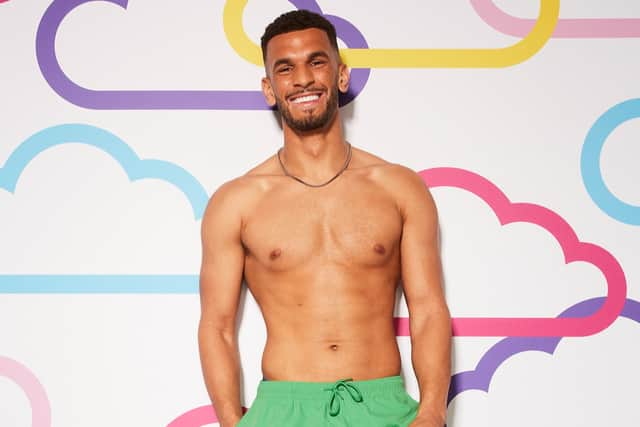 Kai Fagan's last Instagram post was on 16 December 2022. He was getting a fresh haircut from Manchester barber Luke, and it seems the 24-year-old was just about to take his BeReal for the day.
The Science and PE teacher captioned the selfie: "BeReal n last weeks trim in the baths 🤿🏊🏽‍♂️"
Kai's last tweet came on 9 August 2022, when the teacher updated his profile picture. The Manchester-born singleton is seem standing in front of a waterfall in Ouzoud, Morocco.
He is yet to post anything on Tik Tok, but has changed his bio and picture to Love Island content.
Ron Hall
Instagram: 9,746 followers @ronhall_
TikTok: 92 followers @ronhall_
Twitter: NA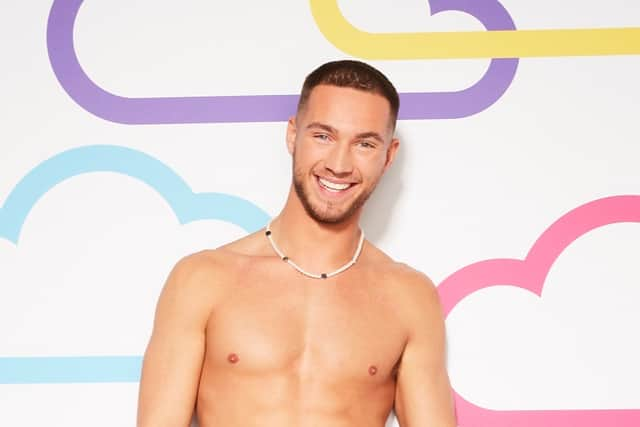 Ron Hall's last Instagram update was a classic new year post. The financial advisor posted a series of photos of himself, taken inside a shoe shop, with the caption: "HNY 2023.."
The 25-year-old has no Tik Tok posts, but has changed his bio and picture to Love Island content - ready for his new fans.
Tanya Manhenga
Instagram: 23,000 followers @talkswithtt_
TikTok: 11,000 followers @tanyamanhenga_
Twitter: 25 followers @talkswithtt_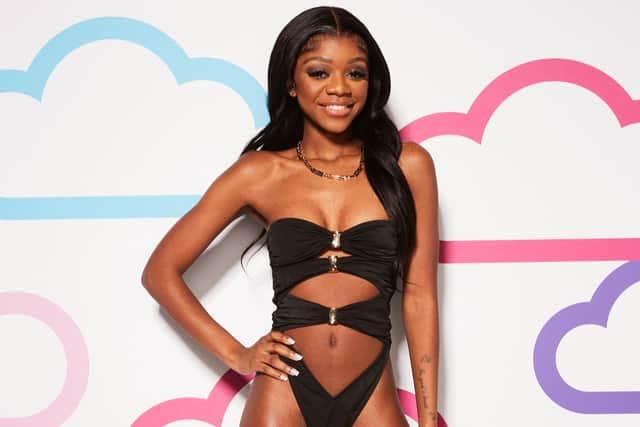 Tanya Manhenga's most recent Instagram post might have been a hint that she was due to appear on Love Island.
She posted a gorgeous photo of herself by the tree on Christmas Eve, with the caption: "Calm before the storm."
Is the storm in question her reality television stint?
The biomedical science student's last activity on Twitter was a retweet of Mariah The Scientist, which was posted on 29 December 2022. It read: "Another day to thank God for".
It looks like the Liverpool-born beauty has removed all her previous TikTok videos, but still has a large following waiting to see what she does next.
Anna-May Robey
Instagram: 21,000 followers @annamayrobey
TikTok: 914 followers @annamayrobey
Twitter: NA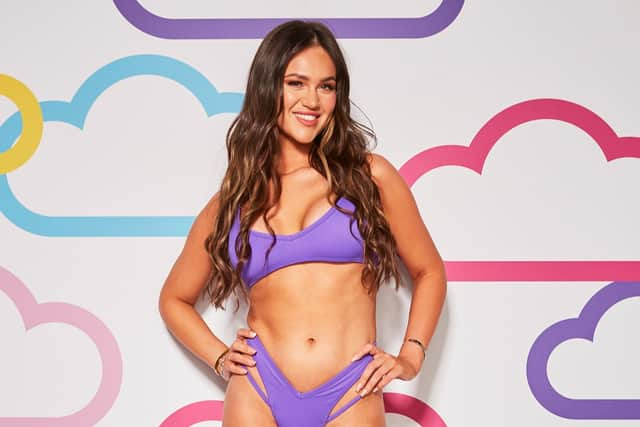 Anna-May Robey last posted to TikTok on 13 November 2022. The payroll administrator posed to the lyrics of Ball w/o You by 21 Savage, as she mouthed the words: "I know you miss me".
Could the brunette-beauty be making a dig at an ex boyfriend?
Meanwhile, her last Instagram post - on 3 January - was a posey selfie, taken from inside a car, with no caption.
Haris Namani
Instagram: 7,844 followers @haris_namanii
TikTok: 1 follower @haris_ _namani
Twitter: 5 followers @haris_ _namani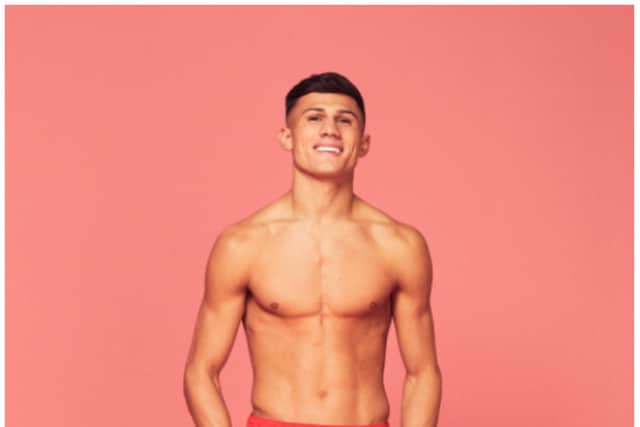 Haris Namani is a Yorkshireman. The Doncaster-born singleton last posted to Instagram following a holiday to Ibiza.
The photo, which was posted on 1 October 2022, sees the 21-year-old smiling and pulling the friendly Shaka sign, meaning 'hang loose' or 'right on'. Unsurprisingly, he captioned the photo: "🤙🏻😆".
The television salesman doesn't look to be a huge name on TikTok or Twitter yet, but he has recently set up an account on both with his Love Island promo pic and the bio: "I'm off to find love in the @loveisland villa. See you soon!"