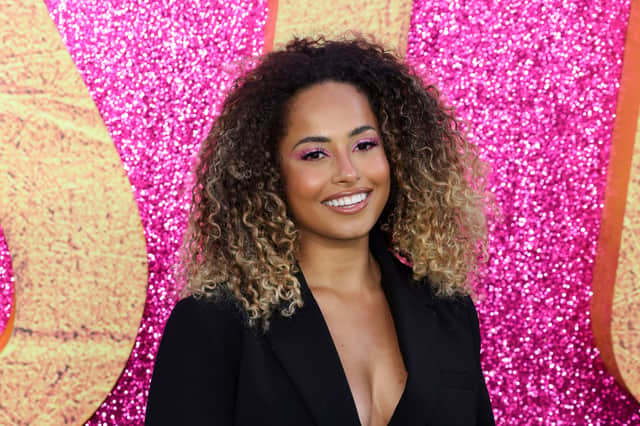 Amber Gill has opened up about her romance with Arsenal women's footballer Jen Beattie.
The Love Island winner, 25, from Newcastle Upon Tyne, revealed details about her current relationship during an appearance on the Sex, Lies and DM Slides podcast.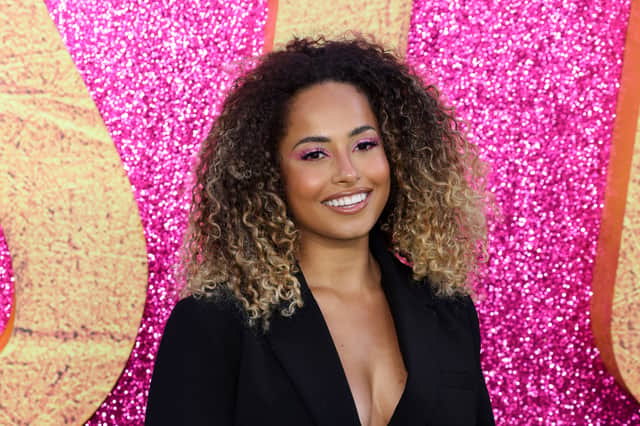 Podcast hosts Saffron Barker and Anastasia Kingsnorth asked the star: "What's your situation right now? Are you with someone?"
Amber replied: "Yeah. It's so cute. It's the cutest thing in the whole world.
"But yeah, we're like dating... like yeah."
She continued to say: "You know what it is, I don't know what to say because it's just like [new]. It's been like three months or so, so you just kind of don't know, but I like that."
Amber claims her whole mindset has changed since she started seeing Scottish sports star Jen, and admitted that she's "a nicer person" when dating women.
The reality TV star said she previously didn't understand being 50/50 in a relationship but now buys gifts and flowers for her partner.
"Me dating men and me dating women are two different Ambers," she said.
Amber added: "I'm such a nicer person to be with when I'm with girls. That's why on Love Island I was just s**t at dating!"
The star also recalled her first date with her new lover and claims she forced her to play crazy golf for their first romantic outing instead of sitting in a bar.
"She said to me 'imagine if you win' because she's like... whatever she does - I think we know," Amber said, referring to Jen's athletic background.
"She had no idea how competitive I am - I got a hole-in-one, and then we just relaxed as if we'd known each other for ages."
Amber and Jen appeared to go public with their relationship on Valentine's Day as they tagged each other in Instagram stories during a spa break.
They also enjoyed a romantic dinner at the Nobu Hotel in the Marylebone area of London.
The couple, who have been dating for around three months, were pictured together last month as they left Borehamwood Football Club's Meadow Park ground - where Arsenal WFC often play.
They were first rumoured to be dating in December when they were seen at Winter Wonderland together.
Amber took to Twitter in July to tell fans she had "switched teams," saying it was the best decision.
"Switching teams was the best decision I made in my life. Watching men makes me feel ill. I couldn't put myself through it again," Amber said.
The 24-year-old won Love Island in 2019 alongside rugby player Greg O'Shea.