Martin Lewis: money saving expert reveals the best charities to speak to if you're struggling with debt
Martin Lewis advises contacting a non-profit debt counselling agency if you're struggling with debt payments
Watch more of our videos on Shots! 
and live on Freeview channel 276
Visit Shots! now
Martin Lewis has shared a selection of British charities that are dedicated to helping people who are struggling with debt.
The finance guru, 50, from Manchester, spoke about paying off debt and cost cutting methods for travel and energy bills amid the rising living cost on Tuesday night's episode of The Martin Lewis Money Show.
He told viewers that if they are struggling to meet monthly minimum debt payments or struggling to sleep due to anxiety over their debts, then they need to contact a "non-profit debt counselling agency".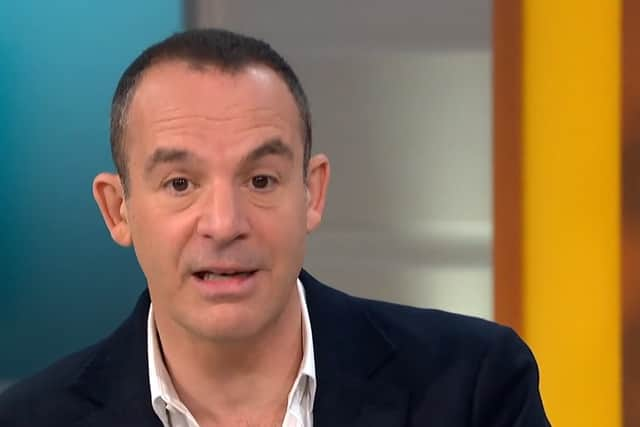 Martin said: "In the huge majority of cases, no matter how bad it seems, when it comes to debt, there is light at the end of the tunnel. I am not saying it will be quick and easy but there is light at the end of the tunnel."
The money saving expert went on to recommend four charities - National Debtline, Step Change, Citizens Advice and CAP UK - all have "limited resources" at the moment as they are extremely busy.
However, he shared some positive feedback from those who have got in touch with a debt counselling agency, saying: "The biggest feedback I get, and I say it everytime, is 'I slept last night'."
Here are the four charities that Martin Lewis recommends speaking to if you are struggling with debt:
National Debtline
National Debtline offers free and independent debt advice over the phone and online.
They currently have an online Cost of Living Hub, which can be used to find out how to make the most of your money.
National Debtline's opening hours are Monday to Friday 9am to 8pm, and Saturday 9:30am to 1pm.
The fastest way to speak to an advisor is through their webchat.
Phone number: 0808 808 4000
Step Change
Step Change is the "leading debt charity to get expert debt advice and fee-free debt management to help you tackle your debts", according to their website.
They offer a credit card repayment checker to find out if you are in control of your repayments, an online benefits calculator to check which benefits you are entitled to and many more tools to help.
Step Change's phone line opening hours are Monday to Friday 8am to 8pm, and Saturday 8am to 4pm.
Phone number: 0800 138 1111
Citizens Advice
Citizens Advice is an independent organisation specialising in confidential information and advice to assist people with legal, debt, consumer, housing and other problems in the United Kingdom.
They have over 20,000 highly trained volunteers to assist you.
Citizens Advice's national phone line is open between 9am and 5pm from Monday to Friday (closed bank holidays). Their website states that "the beginning and end of the day" is the busiest time to call.
You can also talk to them online about a debt problem between 8am and 7pm from Monday to Friday.
Phone number from Debt Team: 01782 408 625
Christians Against Poverty (CAP) UK
CAP UK aim to "put an end to UK poverty in partnership with local churches".
They offer free services to those who need help getting out of debt, budgeting, making your money go further, or help finding a job.
Martin Lewis said: "They [CAP UK] will give you a lot more time and they will help you with the emotional issues too, but if you don't need that, please use the others [National Debtline, Step Change, Citizens Advice]."
CAP UK's phone lines are open Monday to Thursday from 9:30am to 5pm, and Friday from 9:30am to 3:30pm.
Phone number: 01274 761999