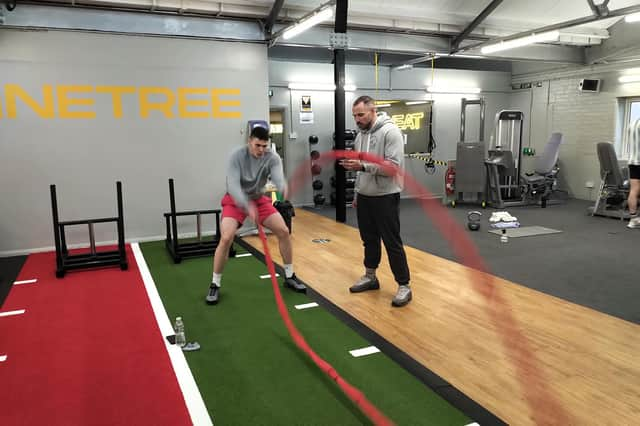 An exciting opportunity to turn your passion for sport into a career is being offered to 10 lucky people across Newcastle and the surrounding areas.
This opportunity is being offered by Skills North East (SNE) via government funding for qualifying candidates. This is available to unemployed people, those on a low wage or those wanting to change their career. You can take part in an intensive 20-week course to develop your own future without any upfront costs.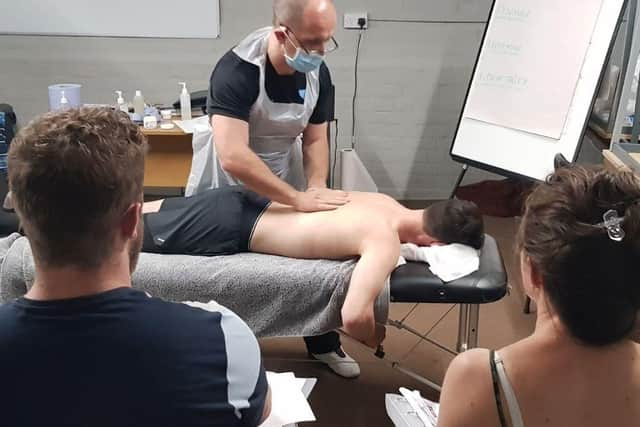 There are 10 spaces available for the elite fitness training from Skills North East, which will give you all the skills and qualifications you need to work as a sports and fitness instructor. You don't necessarily need any formal qualifications, just a love of fitness and the desire to make a big difference to your own life in 2022.
With a mix of gym sessions and classroom work, you will cover health and nutrition, gym instruction, personal training, and sports massage therapy. You will also learn how to instruct in kettlebells, circuit training and studio cycling making you stand out from the crowd, helping you win the job you want as a fitness instructor.
You'll get an excellent grounding to start work in the exciting sports and fitness industry worth 2 billion pounds* and growing.
Skills North East, a leading training provider in the region, has spent the last 12 years transforming thousands of lives for the better.
Previous trainee Rowan said: "I really enjoyed the course. I did it because I want to become a full time Sports Massage Therapist and now my new career is beginning.
"The tutor is very knowledgeable and through our many tutorial and practical sessions I gained a deep understanding of the body, the industry and how to get my business started."
And another trainee, Anthony, said: "This course has given me the knowledge, confidence and a framework to progress this into a career."
Heading up the elite fitness course is a man with outstanding credentials. Doug Hunter has over 20 years' experience leading and teaching programmes in the fitness sector. His passion for fitness has led him to compete at national and international levels as a former UK, Scottish, Irish karate champion.
His incredible depth of knowledge, together with your desire to change your life, will be a powerful combination, making this the one of the best investments in yourself you could ever make.
Why choose Skills North East?
Michael Winship, director at Skills North East, said: "We are proud to provide training courses to the population of the North of Tyne combined Authority, we're very proud to provide courses where the qualifications are a demand of the job your going into.
"Looking back over the last 12 years our positive outcome destination i.e. people into jobs after completing the course c.71%, this means we are pretty damn good at getting our students into work. This is done by not only delivering the courses but working with employers to assist people into work and mentoring people into self-employment.
"Whether you want to apply for a job or develop the skills to set up on your own, we care about you and your success. We make it our mission to make you even more employable."
If you are on a low income, or on certain benefits, the course fees are covered by various government funding schemes. This would be via the Adult Education Budget and the Advanced Learner Loan where, just like any student loan, you only have to start paying back once you start earning a decent wage. Full details are available from Skills North East.
On this programme Skills North East also supply your free business insurance and Cimpsa (Chartered Institute for the Management of Sport and Physical Activity) membership for your first year in business, giving you the best start possible.
If you are over the age of 19, have lived in the UK for at least the last three years, and live within the council areas of Newcastle, Northumberland or North Tyneside you will be eligible to apply.
I'm in! Where do I sign up?
For more information or to apply to become one of 10 lucky trainees chosen for the SNE Elite Fitness Programme visit www.sne.org.uk