Where and how to support food banks across Newcastle this Christmas
Food banks are always looking for donations and volunteers.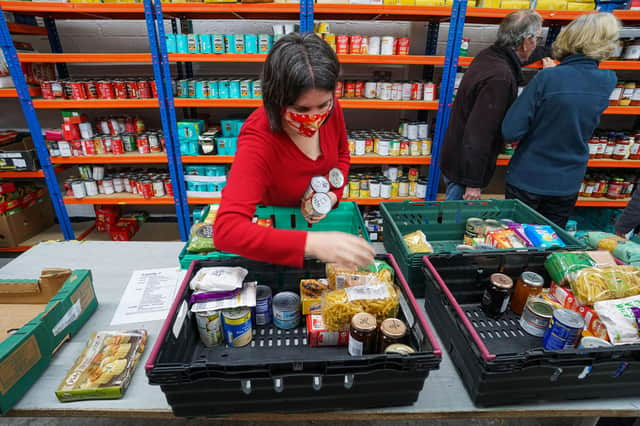 Christmas is approaching, and while the festive period means fun, food and family for many, millions across the country are needing to use food banks to survive.
With the time for giving swiftly approaching, this is what you can do to help families get a Christmas dinner this year.
South of the Tyne, Gateshead Food Bank are looking for support for those looking to donate food, money or their time. Shops across Gateshead are taking food in to give to the food bank and a full list can be found online.
Anyone going to a Newcastle United home match can also contribute to food banks as part of their matchday routine, thanks to the volunteers from the West End group setting up a stall each home game outside St James' Park.
Crisis, the UK national charity for homelessness, is also in the middle of a big drive to ensure no one goes hungry this December. The group are looking for 3,500 volunteers across the nation to deliver hot food and ensure members are given access to advice, guidance and wellbeing services in addition to a hot meal.
In addition to wellbeing support, Crisis are also looking to house people across the nation across Christmas Eve, Christmas Day and Boxing Day including a site in Newcastle. The charity are asking for people across the region to assist in roles from entertainment lead to drivers.
Those who are unable to give their time can still donate to Crisis to offer homeless people a safe place to stay with warm food and support this Christmas. The charity have an wishlist of things to buy in order to support the work they do and regularly hit the streets to look for donations from passers by, regularly updating where they are on Facebook.