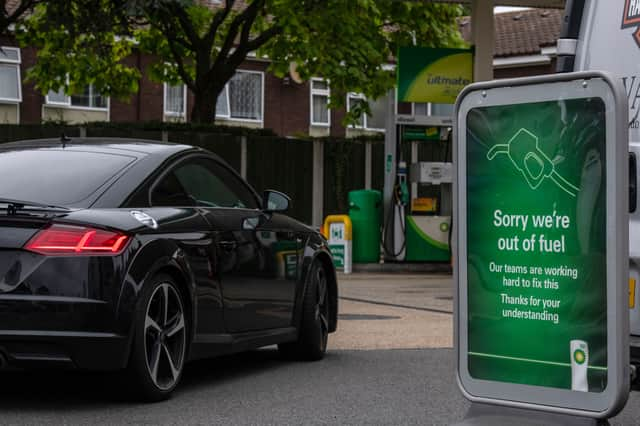 Petrol stations in and around Newcastle have been affected by the nationwide fuel shortage that has hit the country in recent days.
The panic buying of fuel set in over the weekend leaving fuel station forecourts empty as motorists were turned away.
Last week, ministers urged motorists not to panic buy fuel over concerns about supplies across the country.
Amongst the closures over the weekend were the fuel station at Tesco in North Shields and Benton Asda's petrol station.
The station at Morrisons in Killingworth was closed on Saturday, but a delivery truck did come and replenish supplies in the afternoon.
The Shell garage at Gosforth Park ran out of unleaded petrol on Saturday.
In an attempt to help meet the demand, the UK government has temporarily suspended competition laws.
This will allow the fuel industry to focus on the stations that are most in need of fuel.
Other contingency plans to relieve the issue is the possibility of deploying the army to deliver fuel to petrol stations.
This plan came less than 24 hours after the government announced a temporary visa scheme for foreign drivers.
Under the scheme, a total of 5,000 foreign HGV drivers and 5,500 poultry workers will be allowed into the UK on three-month contracts up to 24 December to help keep supermarket shelves stocked and tackle fuel delivery difficulties in the run up to Christmas.