As part of a targeted week of action to clampdown on dangerous dealers targeting students, officers seized £50,000 worth of illegal drugs, £22,000 cash and made 38 arrests.
Project Adder, was created in partnership with Newcastle Council in order to reduce drug-related harm across the city, over a year ago. The project has been successful, and has seen officers carrying out a number of tactical stop and searches, vehicle stops and executing warrants to tackle illegal drug supply.
Illegal drugs seized included cocaine, ketamine, ecstasy tablets and cannabis edibles, valued at a total of £50,000, along with £22,000 of suspected criminal cash and three stolen cars.
A number of mobile phones were also found, along with five knives, a BB gun, an extendable baton and a knuckle duster. 38 people were arrested for a range of offences.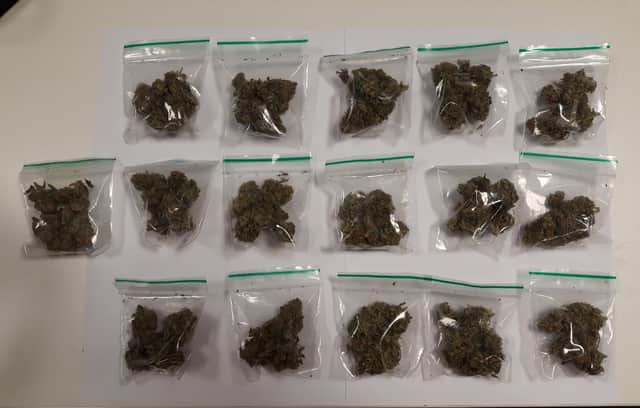 Speaking about the operation, Superintendent Jamie Pitt said: "The results of this week-long operation speak for themselves and are a testament to the hard work and passion of all those working in the Project Adder team.
"Following a detailed intelligence gathering phase, officers took strong, swift action using a number of tools at their disposal to successfully take large quantities of illegal, harmful and addictive substances out of the supply chain, and put a considerable dent in the pockets of the suppliers.
"As part of Project Adder, we are committed to reducing the harm illegal drugs cause in our communities, and that includes within our student population.
"As a force, we will continue to pursue the individuals seeking to turn a profit and dismantle the criminal organisations propping them up. We will also continue to work with partners and ensure those who need help are identified and offered the support they deserve."
Cllr Karen Kilgour, Deputy Leader of Newcastle City Council and cabinet member for a Healthy, Caring City, said: "This is a fantastic outcome for Northumbria Police who have made a significant impact on drug supply in our city with this action.
"Through Project Adder, partners in Newcastle are working to help people overcome issues with substances, and a significant part of that is targeting the criminals who seek to exploit our communities and ruin lives through their actions.
"This shows our commitment in the city to tackling drug supply through the partnership, which also offers dedicated support to help individuals affected by drugs, as well their loved ones, to get the support they need. This includes support for young adults within a specialist team, and includes a student pathway.
"If anyone is affected by substance abuse, either themselves or through someone else's use, there is lots of help and support available."