Emma Lewell-Buck MP and Sir Brendan Foster CBE hosted a screening event and reception in Parliament this week for the documentary film, 'Great North: A Run, A River, A Region'.
The event saw celebrities, athletes, and Members of Parliament representing the North East attend the screening of the film to celebrate the 40th year of the Great North Run.
The film was made possible with funding by the National Lottery Heritage Fund and connects the experiences of real runners with archive that brings their memories to life. Narrated by award winning local actress, Gina McKee, the film also includes interviews with local legends including Sting, Alan Shearer and Ant & Dec.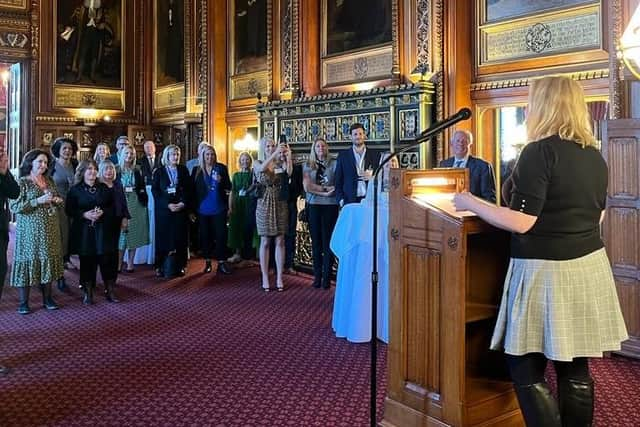 Over the last four decades, more than one million people have completed the race and hundreds of millions of pounds has been raised by runners.
Among the personalities at the event were three-time winner of the London Marathon, Paula Radcliffe, numerous MPs representing the north east of England and Sir Brendan Foster, founder of the Great North Run who won a gold medal at the 1978 Commonwealth Games.
Emma Lewell-Buck said: "The Great North Run is an institution, and everyone in South Shields has done it at least once or knows someone who has. Because it isn't just a run, it's a celebration of our region, our history, our culture, our future, and our people.
"The film is a love letter to our region, it tells our story of loss from our heavy industrialised days of ship building and coal mines and the impact this had on our sense of identity and community. It tells a story of how our River Tyne was and remains the lifeblood of our area."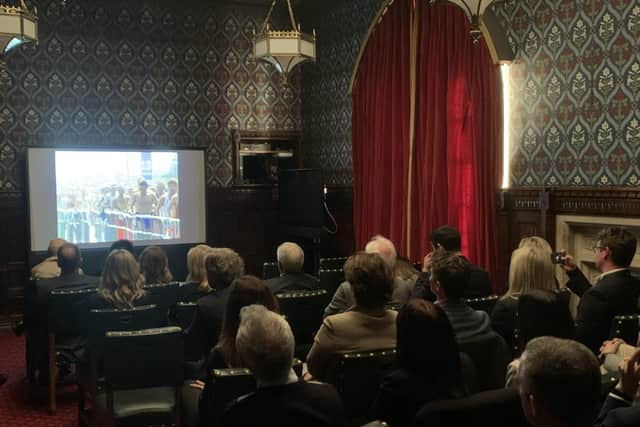 Sir Brendan Foster said: "The film is not simply about the event but tells a story of the region and how it has changed over the last 40 years.
"It is led by oral histories from contributors who through their own personal stories help to tell how the social, cultural and political changes have shaped the region, to how we now find it. The film is a true portrayal of life in the North East and contextualises the Great North Run's significance within that history'."