Popeyes is a multinational chain serving delicious fried chicken. After originating in America, the chicken restaurant opened restaurants across the UK, including a North East location in the Metrocentre.
The well-loved chicken restaurant has now announced that they have launched their very first breakfast menu at only two UK locations. Lucky for us Geordies, one of those venues is the Metrocentre!
The brand-new breakfast menu launched yesterday (Tuesday, March 14), and includes Big Breakfast Rolls, Muffins, Cajun Hash Browns and a Nutella-topped or Cinnamon Sugar Southern Buttermilk Biscuits, and a selection of hot drinks.
Today (Wednesday, March 15), Popeyes at the Metrocentre will celebrate the launch of the breakfast menu by giving away 50 free breakfast muffins to the first 50 customers in the queue from 8am.
Popeyes UK Chief Operating Officer and fellow Geordie, said: "I am delighted to announce our Metrocentre restaurant has been selected as one of the first two sites to trial our brand-new Breakfast menu. When we launched here last summer, our customers gave Popeyes such a huge, warm welcome to the region and helped this to become one of our most successful launches to date. Because of this, we knew we wanted to involve them in our menu expansion and give them the chance to try Popeyes Breakfast first.
Most global brands that come across to the UK are keen to take over the south first and often don't consider the north until years later. As a Geordie, I always wanted to establish Popeyes up north in the early stages of our UK expansion… and here we are again with the expansion of our menu to launch Popeyes Breakfast."
Items on the breakfast menu will start from £2.99, and each item can be turned into a meal.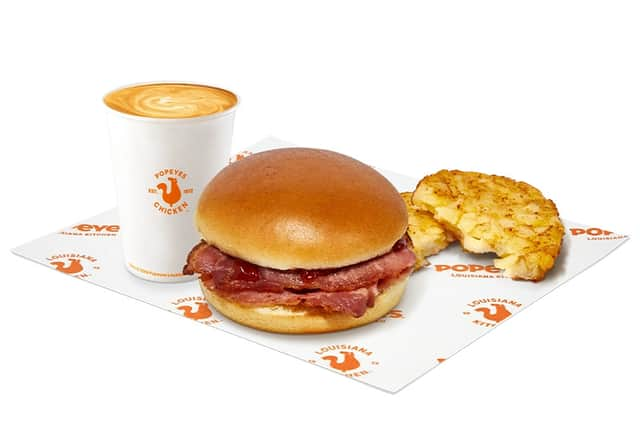 Popeyes' Metrocentre location is on the ground floor of the Yellow Mall Qube.