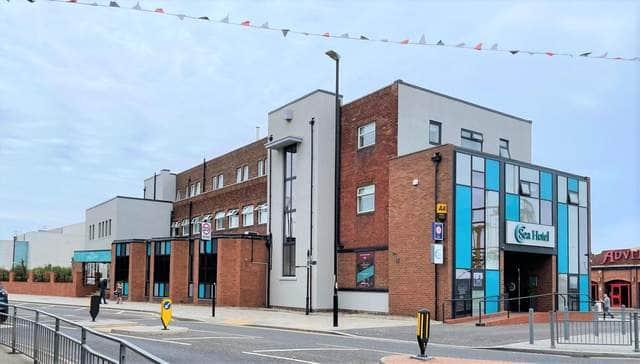 A popular seaside hotel in South Shields have been put up for sale.
Offers are being invited for the Sea Hotel, which overlooks Sandhaven beach, with prospective buyers invited to offer in the region of £1.6 million for the property.
The hotel boasts 34 letting rooms, a function suite, a restaurant, a bar, and three food and beverage outlets on site. The hotel also has its own private car park. The hotel has recently undergone significant refurbishment.
The food and beverage outlets include, Buddha, an oriental restaurant, a fish and chip takeaway and a waffle and ice cream kiosk.
Also accessible from the hotel is a sports bar, Bar 52, which has a pool table, darts and several TV screens for sporting events to be broadcast.
The Bramhall suite which is ideal for wedding functions is self-contained, with a capacity of 130 guests. It also has a bar servery, and a small service room.
Given its excellent location, The Sea Hotel attracts a strong mix of customers, including tourists, corporate guests as well as local custom.
The hotel was brought to market by commercial real estate firm Colliers, on behalf of RSM UK Restructuring Advisory LLP.
RSM UK Partner and joint administrator Lee Lockwood said: "As administrators, we are currently reviewing the company's business to evaluate the options available to creditors and formulate proposals."
While on the market, the hotel is currently still open, honouring all future bookings and events.
Robert Smithson, associate director from Colliers said: "The Sea Hotel is in an ideal location on the beach front and offers a wide range of revenue stream which cater not only to tourists and corporate clients but also the local residents."
He continued: "Its recent refurbishments mean that the property is in good condition and fully functional, able to make an immediate impressive turnover for a new owner with a vision for the business."