For those that felt watching a hit Netflix show wasn't enough, residents of Newcastle will soon be able to experience a real-life version of Squid Games.
The popular miniseries is set to be adapted into the real deal and will come to Newcastle in the near future.
A total of six games featured in the series will be available to stag-do's, hen parties and other guests hoping to experience an adaptation of Hwang Dong-hyuk's hit show.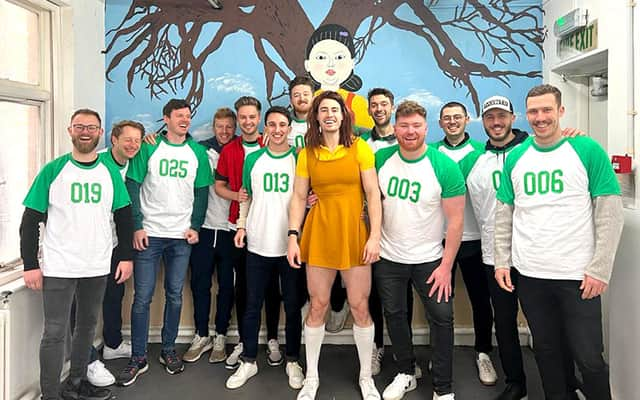 Nerf guns, madcap activities and infamous characters from the show including the ominous armed guards will all be on offer at the establishment.
Matt Mavir, Managing Director of Last night of Freedom, said: ""It seems like everyone watched Squid Games, so we were confident there would be an audience for this, but demand has been through the roof.
"And the feedback has been exceptional. Groups have had a great time and a proper laugh. Plus, I think the fact they all walk out alive really lifts their spirts."
Groups compete to be the last person standing and take part in a 90-minute course and tackle infamous challenges such as Red Light, Green Light.
Players even get to don the iconic green jumpsuits as they play through the Squid Games Experience, the first of its kind launched in the UK.
Gary Hodgson, Director of Purple Tiger, said: "As fans of the show, we thought it would be fun to put some games together so everyone could experience the thrill of playing it.
"We've loved watching everyone's reaction when playing the games – although nobody has yet to survive them all, so hopefully we will have our first winner soon."