North Tyneside cabinet is set to agree to ambitious plans to improve the Wallsend area and make the town centre a great place to live, work and visit.
The cabinet paper, titled "An Ambition for Wallsend" is set to improve the quality of housing in town by renovating poor-quality properties and building new homes.
Plans to connect residents to good jobs through further education and infrastructure are also included in a plan that hopes to put Wallsend on the map for employers.
Work has already started on improving the town centre, with the council repurposing flats on Charlotte Street into new family homes, with the development made following significant issues of poor property management and anti-social behaviour.
The council is continuing their work with partners to deliver on a new healthcare centre behind the Forum Shopping Centre, as well as providing much needed new facilities to the town centre, with new employment opportunities are set to follow after the recent purchase of the former Swan Hunter park.
Deputy Mayor of North Tyneside Cllr Carl Johnson said: "It's fantastic that we are now able to start work on designing a masterplan for Wallsend, creating a vision of a vibrant and connected town centre for our residents to live in, to work in and to visit.
"We are working to secure funding for the town and are working with landowners, war councillors and stakeholders to fully understand the opportunities and challenges in this diverse part of the Borough."
Funding for the ambitious regeneration plan is being secured from the North East LEP and North of Tyne Combined Authority funding pots, with a reported £499,000 set aside from the Government's Cultural Investment Fund grant to upgrade the Segedunum Roman Fort and Museum.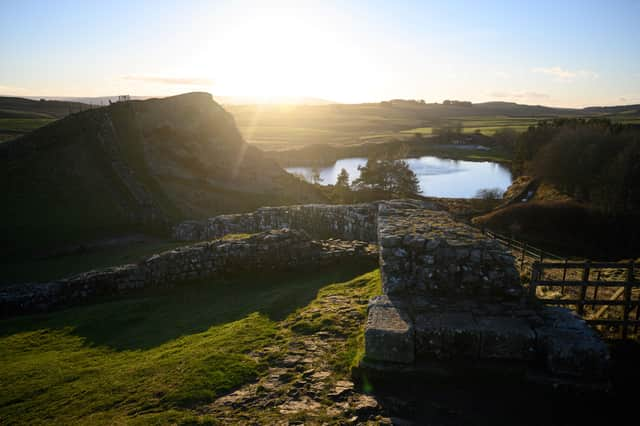 The upgrade will give the historical landmark a new lift, roof repairs and new equipment to control the conditions in the galleries, protecting the museum's important collection.
Cllr Johnson said: "Going forward, we plan to use this opportunity to tackle some of the poorer quality privately rented accommodation as well as building new homes for the town.
"We plan to improve the street scene and public spaces, working with partners to make sure people feel safe at all times of the day.
"We want to make sure residents are connected to good jobs, through adult education, apprenticeships and creating better transport infrastructure, and ensuring employers recognise Wallsend as an accessible location with a motivated and skilled workforce.
"We are proud to be a listening council and we appreciate the thoughts and concerns of our residents. We will continue to listen to our residents, businesses and communities as we continue to develop the Masterplan for Wallsend. A full consultation on our proposals will be held before any further work starts."