RSPCA: The shock number of abandoned animals in Tyne and Wear
The animal charity, RSPCA have spoken on the volume of reports they receive.
Watch more of our videos on Shots!
and live on Freeview channel 276
Visit Shots! now
The RSPCA have revealed that they received over 100 reports per day of animals being abandoned throughout 2021. Sadly, these figures continue to rise.
Last year there were 754 abandoned animals reported in Tyne and Wear. Already this year, there have been 515 reports in Tyne and Wear.
A total of 38,087 abandonment reports were made over all last year, which equates to four abandoned animals per hour.
The charity is concerned that the rise in abandonment could be related to the rise in pet ownership after the lockdown. They have also considered the cost of living crisis attributing to the abandonment figures.
The animal welfare charity released the figures as part of its Cancel Out Cruelty campaign, which aims to raise funds to keep its rescue teams on the frontline saving animals. It also aims to raise awareness on how we can work together to stop cruelty for good.
Dermot Murphy, Chief Inspectorate Officer at the RSPCA, said: "The idea of putting your cat in a cat carrier and taking them to a secluded spot in the woods before walking away, or chucking your dog out of the car and driving off leaving them desperately running behind the vehicle, is absolutely unthinkable and heartbreaking to most pet owners - but sadly we are seeing animals callously abandoned like this every single day.
"We understand that sometimes the unexpected can happen - the pandemic and cost of living crisis proved that - but there is never an excuse to abandon an animal. There are always other options for anyone who has fallen on hard times and can no longer afford to keep their pet."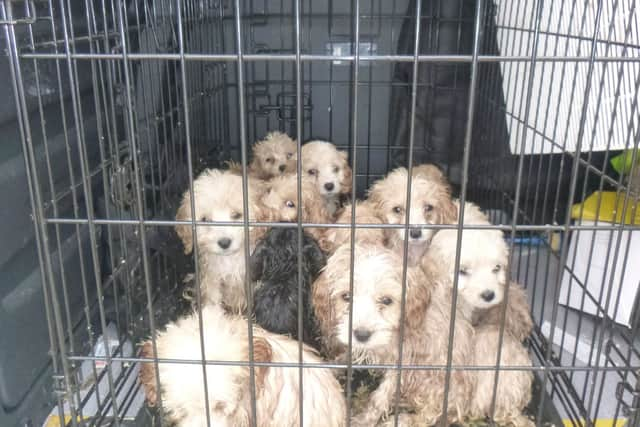 Data shows that dogs were the most abandoned pet with 14,462 reports. Cats were the second most abandoned, with 10,051 reports. There were also reports of 3,363 exoctic pets being abandoned including fish and snakes.
In Tyne and Wear, the RSPCA rescued eight rabbits that were found on a remote farm track near Newcastle. There were five adult rabbits and three babies in two plastic boxes, left with no food or water. The rabbits were taken into the care of the RSPCA and later rehomed.
To help support the RSPCA and their Cancel Out Cruelty campaign, please visit their website.