A year on from the release of Sam Fender's sophomore album, and Seventeen Going Under survives far longer than the usual album tour cycle.
It was a year ago today that local hero Fender released his follow-up to chart-topping hit Hypersonic Missiles, and what a year it's been for the North Shields-born musician.
Rare it is to hear reflective lyrics on an album hit with such class and depth, it is rarer still to hear it from the mouth of a 28-year-old.
Wisdom beyond his youth, it would transpire, is a great angle for an album, as Seventeen Going Under proves with its lyrical masterclass.
An anthemic, meteoric rise and a well-deserved one too, from a sold-out set at Newcastle's Utilita Arena to a high-billing at Glastonbury, it's been a busy time for Fender and Seventeen Going Under is at the heart of it.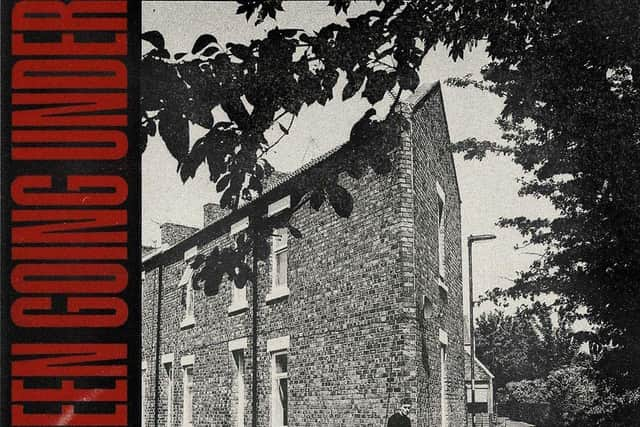 That busy period is all thanks to album-of-the-decade (that's right, best believe it is, because it is) and the quality within those twelve tracks.
Title track Seventeen Going Under is the Northern soul properly understood – a lyrical powerhouse of an opener that sets the scene for Fender.
Getting Started is the perfect follow-up, because that is exactly what Fender is doing, getting started with a strong, strong setlist of anthemic stadium pleasers and a sombre, touching B-Side.
That is the beauty of Seventeen Going Under, its pacing, which darts slowly through the A-Side hits before relaxing into its B-Side delights.
On that first side are venomous, angry delights on an equivalent political and personal level to the best protest and culturally colloquial albums to precede it.
Arctic Monkeys and Pulp both made it sound so cool to be from the alleys of Sheffield, they thrust it into the spotlight and make colloquial streets a countrywide fascination.
Fender does just that with his hometown and the streets he grew up on, it takes a bold and interesting character to charm the world with tales from a past like that, Last to Make it Home is a pride-filled track that relies on that theory.
Much of the hits do too, Get You Down and Spit of You are so clearly tied to the past and are keen examples of Fender's ability to turn North Shields and Newcastle into hotspots of modern music culture.
The Leveller and Mantra are intense follow-ups to B-Side starter Last to Make it Home, increasing the tempo, bringing about a catchier beat that focuses more on the instrumental qualities.
It'd be impossible not to mention that quality, with Johnny "Blue Hat" Davis providing an inspired use of saxophone on plenty of tracks throughout.
That B-Side is less spoken of in the wake of such loud and vibrant singles, but it is hard to ignore the moving writings of Paradigms or the incredible technical work of The Dying Light.
Albums live or die on their technicalities, and it is no surprise Seventeen Going Under is still thriving a year after its release, it is hard to find anything from the past couple of years that come close to it.
A proud album, a sincere lament of the North East, Newcastle and its values, all put to song with incredible, exciting results.
Those lucky enough to spot Fender and company live and in action know just how powerful these tracks are when performed in the moment.
It makes that upcoming St. James' Park gig that much more special...