It's the start of a new academic year in Newcastle as primary and secondary school students dust off their school uniforms and backpacks for the 2022 to 2023 school year.
Pupils will spend 190 days (38 weeks) in school each year with an extra five days reserved for training teachers and support staff. Every school sets its own training dates and will tell parents if the school is closed to pupils.
Individual schools set their own school days and term dates, but the dates provided act as a guide as to when Newcastle City Council believes schools should set their term times.
What are the term dates for the 2022/2023 school year?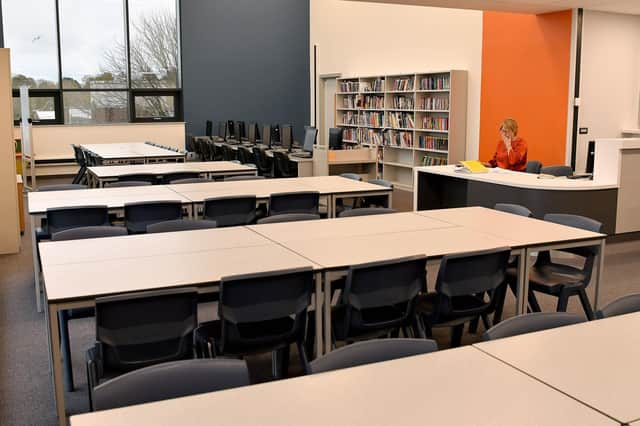 The dates published by Newcastle City Council have been set by the council for Local Authority maintained nursery schools, Byker Primary School and Walbottle Campus.
Other schools in Newcastle are encouraged to use the same dates but don't have to, so information on school term dates specific to a school can be found on the corresponding websites.
Autumn term 2022
Term starts: Monday 5th September 2022
Half term: Monday 24th October 2022 to Friday 28th October 2022
Term ends: Friday 23rd December 2022
Spring term 2023
Term starts: Monday 9th January 2023
Half term: Monday 20th February 2023 to Friday 24th February 2023
Term ends: Friday 31st March 2023
Summer term 2023
Term starts: Monday 17th April 2023
Half term: Monday 29th May 2023 to Friday 2nd June 2023
Term ends: Friday 21st July 2023
Have the 2023/2024 school term dates been announced?
Newcastle City Council has also announced dates that it believes schools should use to plot their own term times around for the next academic year, starting in September 2024.
Again, individual schools may decide to work their own term times around these dates and will add this information on their own websites.
Autumn term 2023
Term starts: Monday 4th September 2023
Half term: Monday 30th October 2023 to Friday 3rd November 2023
Term ends: Friday 22nd December 2023
Spring term 2024
Term starts: Monday 8th January 2024
Half term: Monday 19th February 2024 to Friday 23rd February 2024
Term ends: Thursday 28th March 2024
Summer term 2024
Term starts: Monday 15th April 2024
Half term: Monday 27th May 2024 to Friday 31st May 2024
Term ends: Friday 19th July 2024