Shocking photos show discoloured River Ouseburn as paint enters waterway
Newcastle's famous River Ouseburn has taken on a different look this week - and here's why.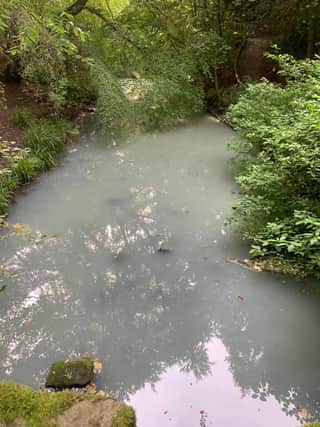 Walkers by Newcastle's famous Ouseburn were shocked to find the river clouded over - and here's the reason why.
Images captured by a member of the public showed the discoloured water flowing through Jesmond Dene, in the East side of the city.
And the discolouration was said to be due to paint that had leaked into the waterway earlier this week.
An Environment Agency spokesperson said: "We are working with Northumbrian Water to investigate how paint entered the drainage system and polluted the river Ouseburn near Gosforth.
"Pouring paint down the drain can damage water and harm wildlife, so it is really important that paint is disposed of properly.
"If you have any leftover paint, take it to your local recycling centre."
Jesmond Dene is known for its natural beauty and for being a wildlife haven.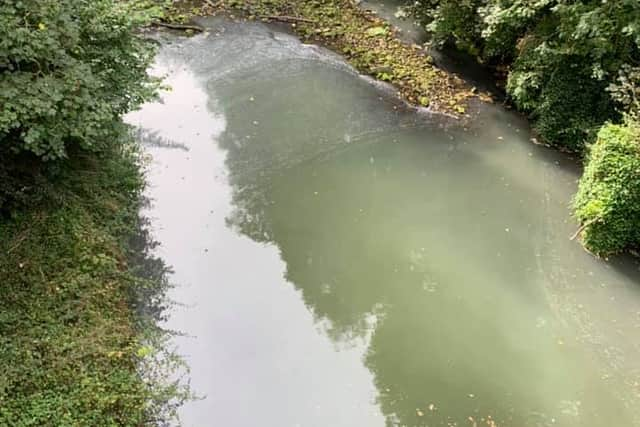 It has long been characterised by its clear, flowing river.
The River Ouseburn is home to a number of fish, who could be harmed by the paint leak, according to The Environment Agency.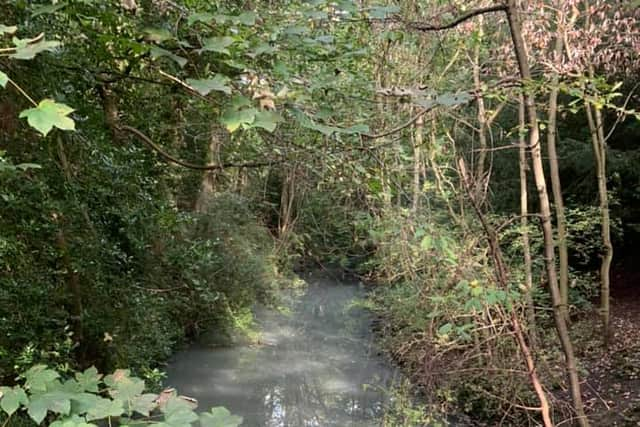 Three years ago the government released 4,000 young trout fish into the Ouseburn, along with the River Team, in an effort to encourage the natural recovery of fish stocks.
At the time, Niall Cook, Fisheries Technical Officer at the Environment Agency in the northeast said: "It's hoped by giving the two rivers a boost it will help aid their natural recovery.
"Restocking is just one of the many things we do together with our partners to develop fisheries, including reducing the impact of any industrial legacy and pollution incidents.
"Water quality is the best it's been for decades and targeted and appropriate restocking has helped the restoration of natural fish stocks and viable fisheries."
The Environment Agency ask that anyone who spots pollution in the waterways reaches out on 0800 80 70 60 so they can conduct an investigation.