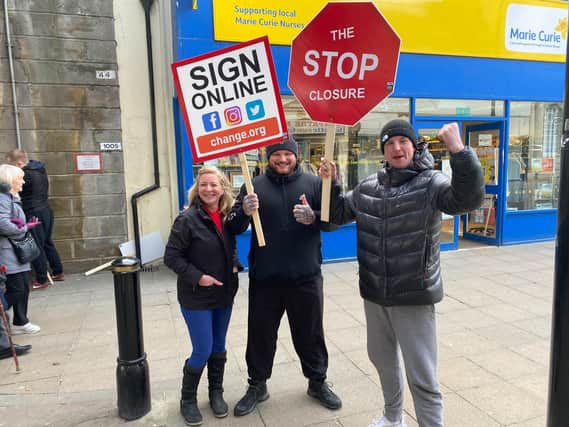 Campaigners have taken to the streets of South Shields to protest at the proposed closure of the driving test centre by the DVSA (Driver and Vehicle Standards Agency).
The test centre in South Tyneside is due to close in April and campaigners say this will have a negative impact on both learners and instructors.
Vikki Holt, a driving instructor and lead campaigner said: "We are in South Shields today to try and gain further support and spread awareness that the DVSA are trying to close the test centre.
"The amount of support that we are getting is phenomenal, and we will keep on fighting until we get a U-turn on this decision."
The campaign has received huge support from residents with an online petition against the closure surpassing 4,200 signatures, hundreds of signatures were also taken at the protest.
Driving instructors have been clear if the test centre is closed it will lead to increases in the cost of lessons, and delays obtaining licenses.
South Tyneside resident and retired driving instructor Doreen Dietz said: "I think the closure would be absolutely shocking, it's important that the centre is kept open.
"The kids cannot afford two-hour lessons, which is what it would be if they have to travel to Sunderland."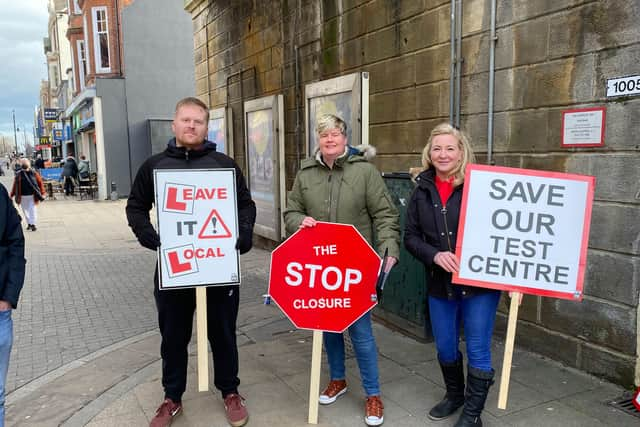 The DVSA's decision to close the driving test centre has been criticised by Cllr Tracey Dixon, Leader of South Tyneside Council who said: "I am totally opposed to the DVSA's decision to close the South Tyneside driving test centre in Jarrow. I have already written to them to ask that they reconsider their decision which involved no consultation, as well as appealing to the Transport Minister Grant Schapps to ask him to stop these ill-thought-out plans.
"The South Tyneside Driving Test Centre is a key asset for enabling local people to improve their options and it's loss would be sorely felt among the local community."
Driving Instructors argue that the DVSA have not transparent in the decision-making process, despite assurances from DVSA Chief Executive Loveday Ryder who said: "We will communicate with all local approved driving instructors."